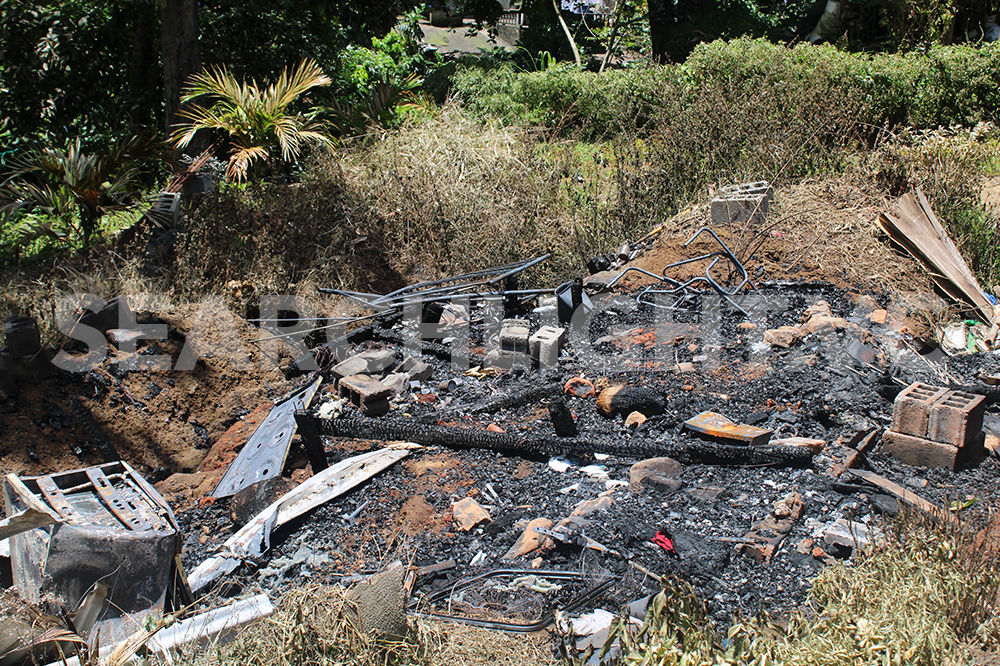 Dauphine resident loses his home and its contents in weekend fire
A 42-YEAR-old resident of Dauphine is now displaced after his home and all its contents were destroyed in a blaze over the weekend.
The incident is said to have taken place sometime after 3:00p.m on Sunday, March 20 and residents in the area attest to seeing large plumes of smoke rising from the wooden structure.
According to police reports, labourer, Andre Woods is the owner of the now destroyed two-bedroom house. Police investigations apparently revealed that Woods was cooking on his gas stove on Sunday evening. He subsequently left the house to do work in his yard and upon returning to the house, saw smoke and fire coming from the area of the kitchen.
According to the report, the 42-year-old attempted to put out the fire using a water hose but his efforts proved futile.
The Fire Department responded to the incident and was able to extinguish the fire.
The house and its contents are said to be valued at approximately $88,100.
The police are investigating the fire.