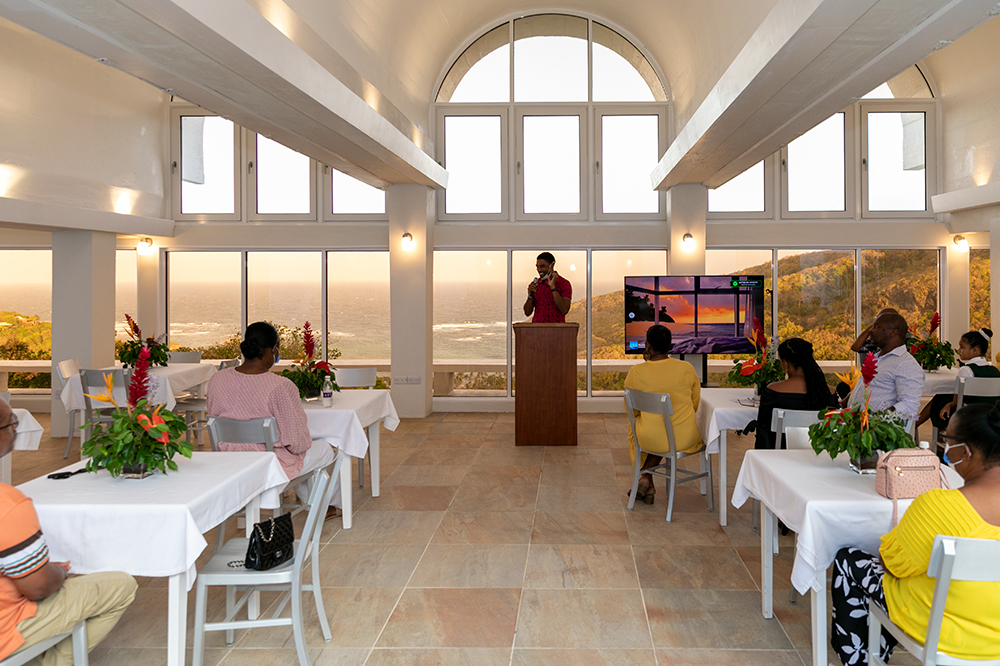 Bequia hotel opens conference facility
The Spring Hotel on Bequia earlier this month opened their conference facility that can accommodate from 20-150 people, a release from the hotel has said.
Officials from the St Vincent and the Grenadines Tourism Authority were among those at the March 14 opening ceremony.
Chief Operating Officer of the Authority, Faylene King and Communications Manager, Jewelene Charles-Scott both praised Spring Hotel for this accomplishment and saw it as a valuable addition to the Tourism Industry.
Manager of the hotel, Jason Sargeant emphasised that the management of Spring Hotel Bequia believes that as they invest in Tourism they should also invest in the local community as we continue to improve the quality of life on the island.
Spring Hotel Bequia now boasts 17 luxurious suites and this conference facility to cater for weddings, group retreats and other activities.