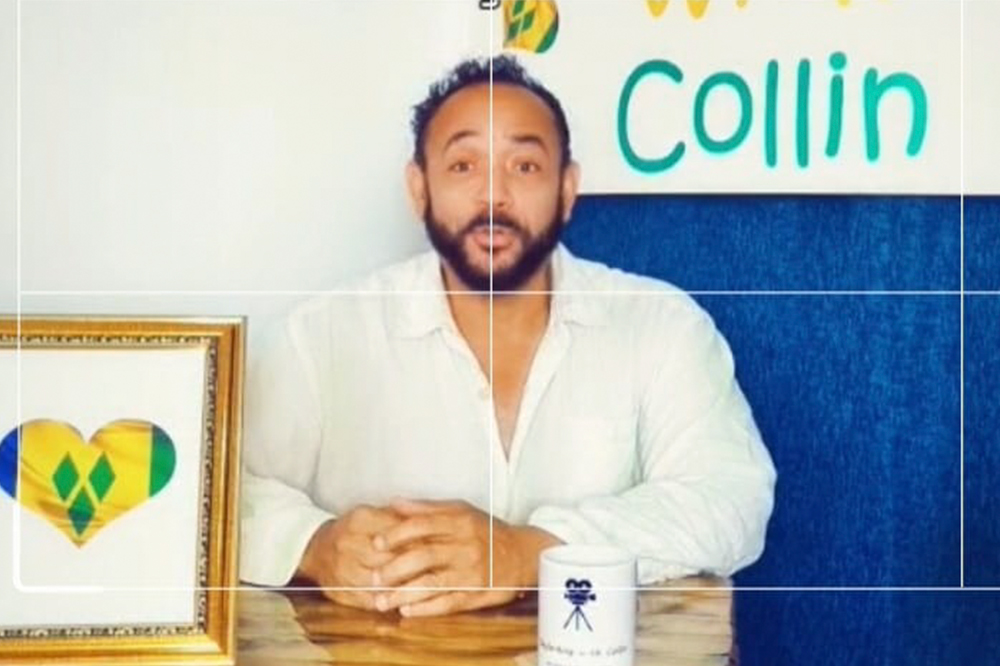 Popular Vincy social media personality thanks Searchlight
COLLIN BUTLER, the Vincentian who is now taking social media by storm with his comedy and dramatic presentations "Skylarking with Collin" has publicly thanked SEARCHLIGHT for a recent front page article which featured him.
In the Midweek issue of Tuesday March 8, SEARCHLIGHT highlighted Butler's talent in an article captioned "Vincy tongue sweet."
Apart from being interviewed by SEARCHLIGHT about his online skits, Butler was interviewed by Vincy Radio station in Canada last Sunday evening, March 13.
The interview was conducted on Vincy Internet Radio in Ottawa, Canada.
It was done on the Zoom platform by two Vincentian hosts, Cippy Burke and Moulton Sayers.
During his interview on Sunday night, Butler said it would be remiss of him if he did not mention SEARCHLIGHT.
" A newspaper who took it upon themselves, and who put 'Skylarking with Collin' on the front page.
"That touched me well," he remarked.
Repeating the headline for the article, Butler said "here is a newspaper that reached out and actually did this write up about our culture, about our sayings about our sweet Vincy talk.
"I am very appreciative to the SEARCHLIGHT newspaper for doing that for us."
The Vincentian comedian/ singer added that what SEARCHLIGHT did was "for St Vincent and the Grenadines."
"When you do that for culture, you are bigging up the entire country," the popular comedian remarked.
In the interview he also noted that he would love to see the compilation of a Vincy Dialect Dictionary and more attention being given to the performing arts in schools across St Vincent and the Grenadines.