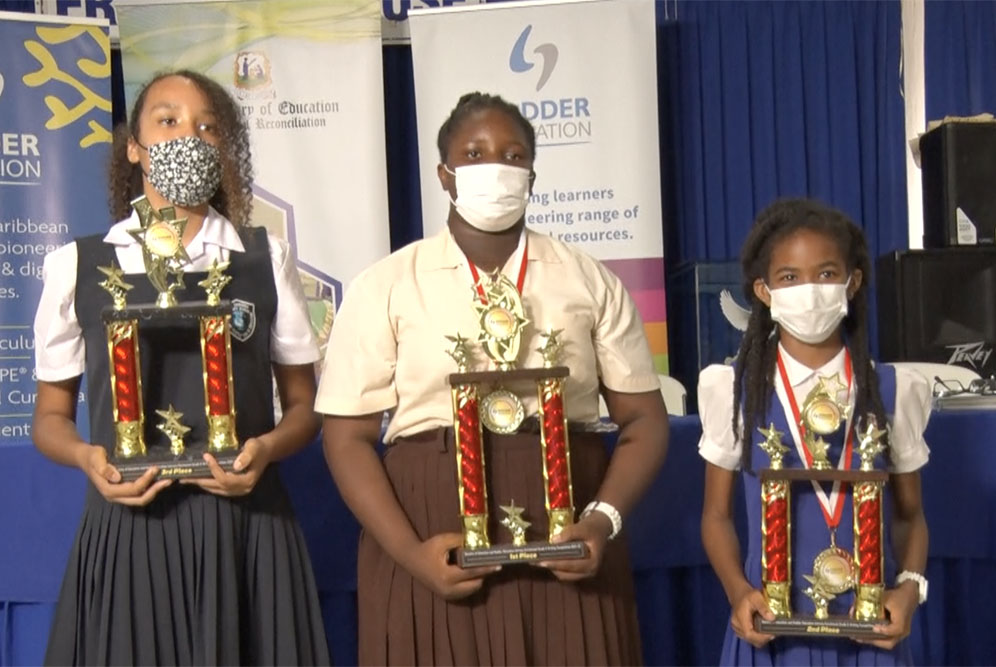 Buccament Government Gets Top Honours in Writing
THE BUCCAMENT Government School has come out on top in the Grade Six Writing Competition hosted by the Ministry of Education and National Reconciliation, in collaboration with Hodder Education.
Ciana Nelson wrote her way to the top through the preliminaries and the final round in which she wrote the winning piece titled: "A busy market on a Saturday morning".
EnnaBelle McMaster of the Windsor Primary School placed second and Akira Brown of the New Grounds Primary School took the third spot.
The other finalists were: Serena McIntosh, Lower Bay School Inc; Terecia Ross and Amani Hackshaw, Gomea Methodist School; Shore Barry, Bequia Anglican Primary; Tayeisha Roberts, Marriaqua Government School; Kerri-Ann Greaves, Windsor Primary School and Alyssa Theobalds of the New Grounds Primary School.
Several students were also awarded for their performance in the preliminary round of competition.
Tayeisha Roberts of the Marriaqua Government School was awarded for the Best Expository composition; Shore Barry of the Bequia Aglican got the award for the Best Persuasive piece. In the Best Narrative category, Akira Browne of the New Grounds Primary reveived the award and for the Best Descriptive, Allyssa Theobolds New Grounds Primary received the award.
More than 20 primary schools participated in this year's competition which is held annually to engender a culture of writing within the structure of a healthy school competition, a release from the Agency for Public Information states.
Hodder Education has pledged its commitment to continue its sponsorship of the annual event.