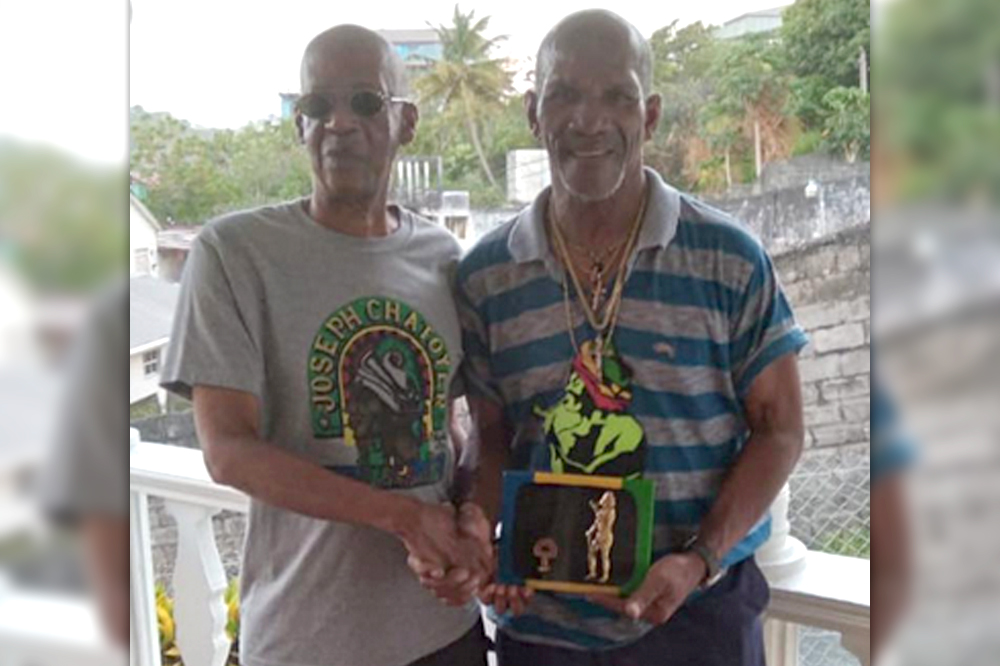 Artisan honours artisan with art work
ON THE OCCASION of National Heroes Day, master craftsman, Roland "Scrapie" Dopwell has honoured another master artisan, Oxley "De Giddy" Lockhart, for his contribution to the arts. Scrapie gifted to De Giddy, who has won more King of the Band titles than any other mas-man, with one of his creations, a plaque with the replica of National Hero, Paramount Chief, Joseph Chatoyer.
Both men are veterans of craft and carnival with Scrapie's first portrayal as a child of some 10 years old.
Scrapie says that he took it upon himself to honour his counterpart because "too often artisans are overlooked". The donation was made at Dopwell's residence at McKies Hill.