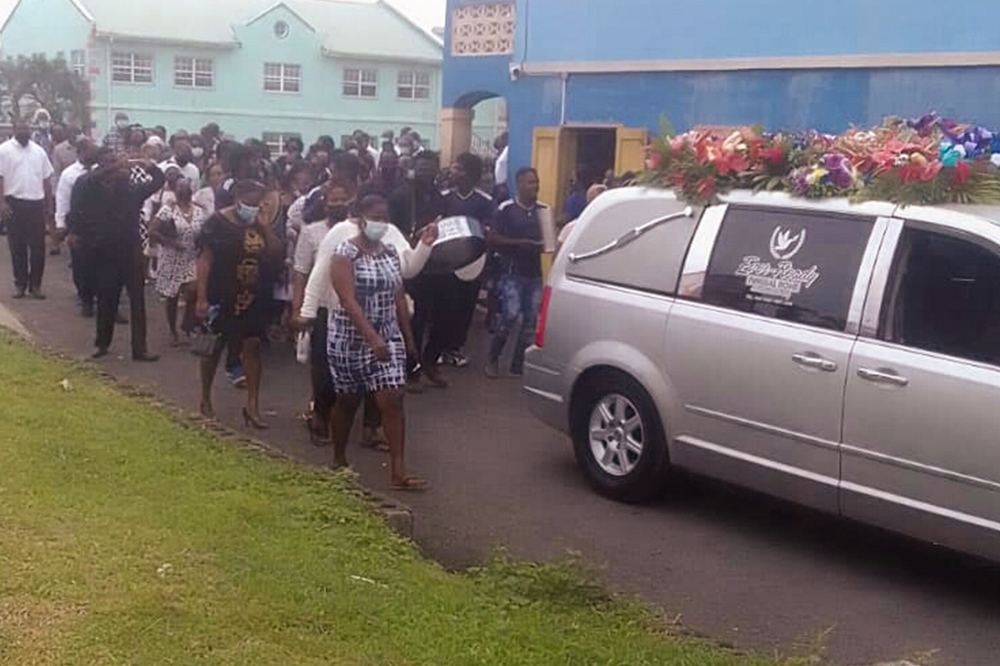 Georgetown to get community market named in honour of Stanley Richards (+video)
Residents of Georgetown may soon have their own community market which will be named in honour of one of their own; the late Stanley Richards.
Prime Minister, Dr Ralph Gonsalves spoke about this plan as he delivered a tribute at Richards' funeral service at the Georgetown Methodist Church on Tuesday, March 8.
Gonsalves said the need for a community market was one of the matters about which Stanley worried him in the latter part of his life.
"He was on my case about building a good market in Georgetown."
The Prime Minister said the new market is already in the Budget.
He said the Stanley Richards Community Market will be built near to the Caratal Bridge.
Speaking on NBC Radio on Wednesday, March 9 Gonsalves said that the land is to be purchased from one Raffie Crichton.
As he bade the final farewell to his friend Stanley, he described him as "a man of God, a servant of the people."
Richards, who was visually impaired was president of the National Society of and for the Blind which operated a workshop for the blind downstairs the Lions building in Kingstown.
He died suddenly at his home at Georgetown on Tuesday, February 15.
His lack of sight never deterred him from boarding mini vans and travelling to work on a daily basis.
Richards was not only an icon in Georgetown; he was somewhat of a national treasure touching the lives of Vincentians at home and in the Diaspora. He did so through his regular calls to interactive radio programmes where he expounded on various national issues and sports.
Richards was in his early 70s.