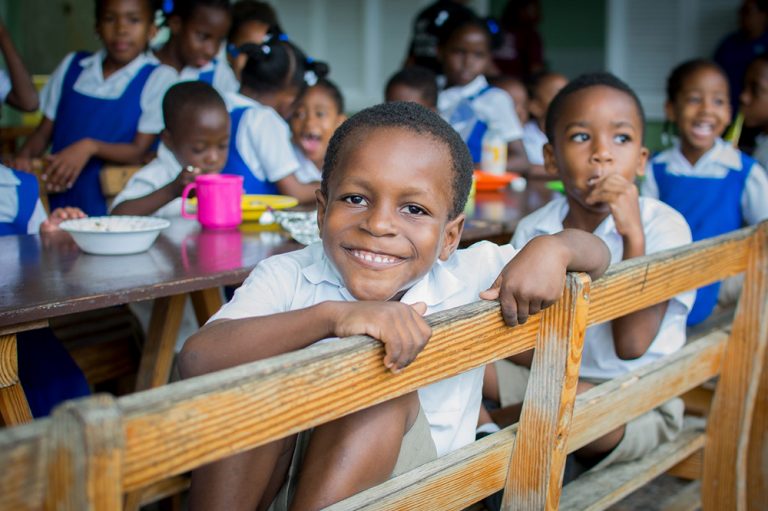 Vincentian students to eat more local foods at schools
Sixteen cooks drawn from eight primary schools in St Vincent and the Grenadines (SVG), will shortly wrap up a training session in specialised food preparation and handling.
Over the eight days of training which began on February 16 and culminates on March 10, the participants are learning how to deliberately incorporate locally grown produce into menus in the School Feeding Programme (SFP).
According to a release from the Ministry of Agriculture, the training is part of a wider initiative by the Government of SVG, in collaboration with the Food and Agriculture Organization of the United Nations (FAO), with support from the Mexican Agency for International Development Co-operation (AMEXCID), and the Caribbean Community (CARICOM). It aims to build capacity for enhanced agricultural production while at the same time encouraging healthy eating as a means of addressing obesity and undernourishment in the country.
FAO Caribbean Sub-regional co-ordinator, Dr Renata Clarke noted that the "training demonstrates the important role of cooks in improving nutrition in schools and also how we can use fresh, locally grown produce that not only please the palate but promote lifelong healthy eating habits in our children."
The training programme will incorporate the recently adopted Food Based Dietary Guidelines, and participants are learning about nutrition standards for school-aged children, food safety standards, menu planning in addition to the practical cooking sessions.
The recently revamped menus are being used in all primary schools that participate in the SFP, but the 1,150 students from the eight participating schools are immediate beneficiaries. These schools are: Fairhall Primary, Gomea Methodist, Cane End Government, New Grounds Primary, Spring Village Methodist, Argyle Primary, Barrouallie Anglican and the Paget Farm Government.
Chief Nutritionist in the Ministry of Health, Wellness and the Environment, Nicole France, commenting on the training said: "We at the Nutrition Unit are quite pleased to be a part of this initiative, as the overarching objective of this project is highlighted in not just one, but three of our messages in the recently updated Dietary Guidelines."
These are:
#1 Eat a variety of natural foods from each food group daily.
#2 Include local fruits and vegetables in every meal, and
#8 Practice growing and eating local foods.
"The AMEXCID Project has offered us a stepping stone in getting our school children, and by extension, their households to incorporate local foods into their diets as a means of healthy eating," France said.
The training is being conducted by consultant Nutritionist with the FAO, Joyce Burgin under the guidance of the Ministry of Health with support from the Ministry of Education.