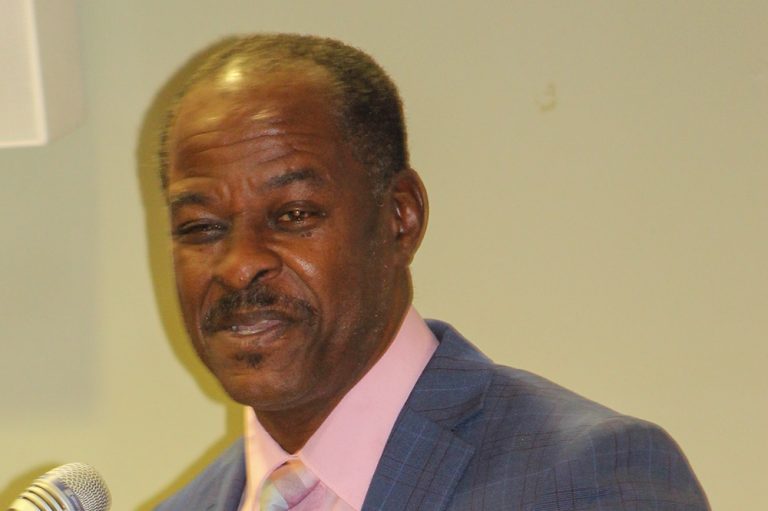 SVG going through its third wave of COVID,says Infectious Disease Specialist
The rate of COVID-19 infection around the world and in St. Vincent and the Grenadines (SVG) has been dropping and so has hospitalisations from the virus.
But the reality is that while some countries have already experienced up to six waves of COVID-19 infections, infectious disease specialist Dr. Jerrol Thompson said SVG is just going through the third wave.
"….And the big question is, can we avoid a fourth wave… and can we return to some form of normal,a new socio economic normal?" Dr. Thompson questioned as he responded to a question last Sunday, February 21 on the 'Issue at Hand' programme on WEFM.
"I believe we can" he responded, "but there is going to be if, if, if…"
Dr. Thompson, who is the Chief Executive Officer (CEO) of the Medicinal Cannabis Authority (MCA) and a former cabinet minister stressed that while there is no way to tell exactly what the economic damage from the global pandemic has been or will be, there is widespread agreement that the negative impacts have been severe.
He noted that early estimates predicted that most major economies lost 2.9% of Gross Domestic Product (GDP) in 2020 and that forecast was upgraded to almost 4%.
"And to put that number into perspective, global GDP was estimated to be about US$84.54 trillion in 2020, meaning that a 4.5 percent drop in economic growth would result in a US$2.96 trillion loss in global output, and a whole impact on the global supply chain and inflation and all sorts of other factors…," Thompson said.
He added that some Developed Countries have started recovering and central bank and governments have to weigh the impact and timing of tapering off monetary and fiscal support as a result of concerns over potential inflationary pressures against the prospect of slowing the pace of any form of recovery.
"…And these concerns are compounded by the emergence of the Omicron variant…when we thought it was over, the Omicron came around but it has turned out to be much milder and less deadly but still somewhat deadly," the infectious disease specialist said.
Giving some global statistics, Thompson said almost half a billion COVID-19 infections have occurred which is about six percent of the global population of 7.8 billion.
He said around five million eight hundred thousand and fifty six thousand people have died (between 1% and 2 %), while 4.5 billion people have been vaccinated, about 54.5 percent of the global population.
"And, in most places now Omicron is accounting for 99 to 100 % of most cases". Sixty five nations have achieved a vaccination rate in excess of 70% and there are 55 nations that have a vaccinate rate of between 50% and 69%, he outlined.
Thompson noted further that Cuba, Cayman Islands, Puerto Rico, Gibraltar, Chile and North Korea have a vaccination rate of 87%, the highest in the world.
Dr. Thompson said in this region, Antigua has a vaccination rate of around 65%, Barbados has 51%, but there is also Haiti with less than 1%.  Grenada, St Lucia, and SVG lie around 30% and Jamaica is at 21% according to the doctor.
And where deaths are concerned he said Trinidad and Tobago (T&T) is considered one of the countries with the highest COVID-19 death rates in the world at 3%.
"The UK having now achieved 70% is now shifting to the concept of living with COVID and many other nations are veering in that direction.
"So with two thirds of the total 193 nations in the world, the most industrialised and populated areas have achieved their vaccination goals of at least 70% and it sets the stage for the ending of the global pandemic but unfortunately the start of scattered regions of about 70 remaining nations would be left in an endemic, epidemic state."