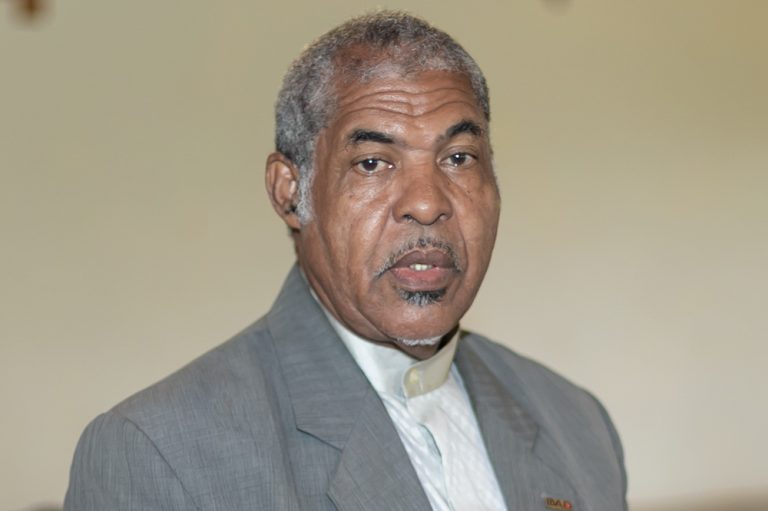 Not everyone in a shelter will get a new house: Minister Daniel
Ten months after the eruptions of La Soufriere volcano, there are persons still in emergency shelters who probably should not be there.
Deputy Prime Minister Montgomery Daniel highlighted this situation when he spoke on NBC Radio on Wednesday February 16.
Daniel said this was brought to his attention by Director of the National Emergency Management Organisation (NEMO), Michelle Forbes.
"There are one or two individuals at the shelters who think that they will be getting new houses.
"The Prime Minister has made it abundantly clear…that we will rebuild your houses on the very location where it was," Daniel said.
The Member of Parliament for North Windward explained that there are persons still in shelters who "are of the opinion that they will be getting houses," but Daniel pointed that this is not the case.
Noting that the government has a clear policy on the matter the Minister explained that homes will be rebuilt only for persons in "areas that are affected by the rivers, due to the lahar actions", and in these cases "these families' homes will be relocated out of that danger zones."
There are a total of 68 such families.
The deputy Prime Minister reflected that just over 600 homes were damaged or destroyed during the eruptions of April 2020 and said the damaged houses will be repaired on site.
So there will be no new houses built for persons whose houses are not affected by lahars nor threatened by their location in river beds.
So far, government is nearing completion of 27 new houses which are being built at Orange Hill.
Daniel expressed his disappointment at the pace of the rebuilding exercise.
He said he had hoped that the new houses at Orange Hill would have been handed out during Independence celebrations last October.
"But of course there were some hiccups, and because of that it would have delayed the process," however he noted that the houses at Orange Hill are now nearing completion and are now scheduled to be handed over by the end of March.
According to Daniel, the families receiving these houses have already been identified through collaboration with the Ministry of Housing.
The new houses will be given to displaced families from the villages of Overland, Noel and London.
Minister Daniel noted that land has already been identified at Sandy Bay and Orange Hill and preliminary works have already been done on the lands, through the office of the Chief Surveyor.
There are 31 lots identified in Sandy Bay and 70 lots at Orange Hill.
Additionally, the Sandy Bay Secondary School, which was damaged in the eruptions is being renovated with 24 units, which will house families from shelters.
Daniel pointed out that 236 persons are still in rented facilities and are being assisted by the Ministry of National Mobilization; and there are 79 persons still in shelters, 56 of whom are from North Windward and 23 are from North Leeward.
In North Leeward, 12 lots have been identified for the construction of 12 homes.
Daniel said so far, government has repaired 205 homes, 145 in North Windward and 60 in North Leeward.
He said phases three and four of the rebuilding process is now being undertaken.
That is, the rebuilding of houses which suffered severe damage from the impact of the volcanic eruptions.