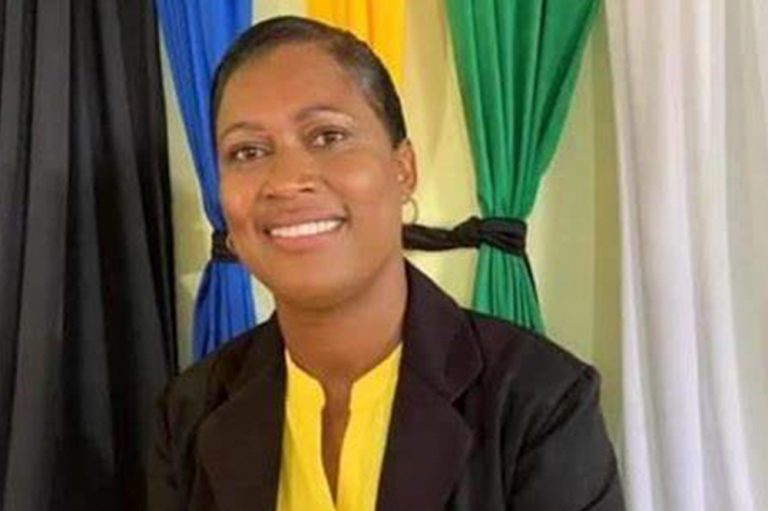 We are in this together, says Senator John
Opposotion senator, Shevern John has reaffirmed her commitment to the people in the North Windward constituency.
John was the party's candidate for that constituency in the November 2020 general elections but lost in a close battle with incumbent Montgomery Daniel.
She was later appointed to serve as a senator by the New Democratic Party.
John was one of the many speakers at the party's convention in Kingstown last Sunday.
"We are in this together, " John said as she addressed her constituents.
She promised not to desert the people of North Windward in times of difficulty.
Senator John who resides in the village of Owia said: "I am not one to run away when the pressure mounts, that is not me. "I stand like the brave."
She promised that even in the trenches she will be with the people of North Windward in good times and when things are rough "to provide my fullest support."
Senator John praised persons in the constituency for being "a resilient set of people and a proud Garifuna. "
The North Windward Constituency was most heavily impacted by the 2021 eruptions of La Soufriere and while a majority of residents have returned home and are continuing with their livelihoods there are some who are still in shelters.
John also expressed concern about many social ills, including crime and violence, especially among women.
"How many homes are there for battered and abused women," John queried , "What support are these women given?"
Senator John promised that an NDP government would address issues relating to crime and police brutality.
Meanwhile Vice President of the party, Major St Clair Leacock said under the NDP, there will be a better livelihood for every man, woman, boy and girl in St Vincent and the Grenadines.
Leacock told supporters on Sunday that the NDP "is undeniably the most popular political party in St Vincent and the Grenadines."
"We must stamp our authority on that fact," the Central Kingstown representative declared.