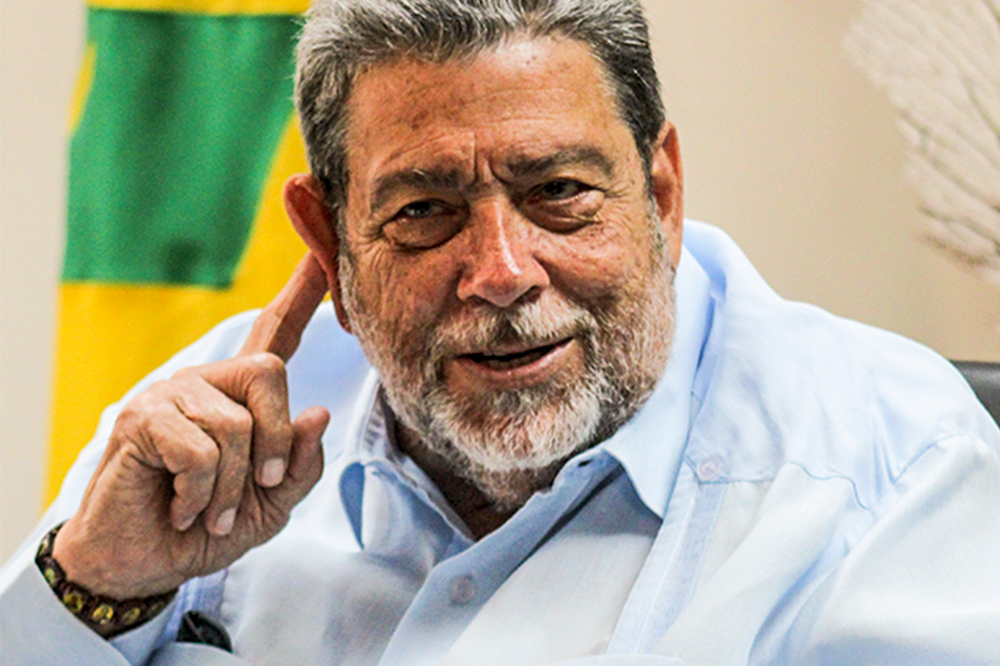 PM Gonsalves continues donations to students
Grade Six students who are attending primary schools in three constituencies are set to benefit from financial donations from Prime Minister. Dr Ralph Gonsalves and an unnamed overseas donor.
Speaking on NBC Radio last week, the prime minister said that someone, who may not wish to be named has donated a cheque for just over US$3,000 which equates to just about half of the total that is now being donated to Grade Six students.
Gonsalves said Grade Six students in the constituencies of North Windward, North Central Windward and North Leeward will be the recipients of financial assistance of EC$17,250 in total.
The five primary schools in the Prime Minister's North Central Windward constituency will receive a total of  $6,200.
In North Leeward, 103 students will receive a total of $5,150.
He also disclosed that the sum of $5,900 will be shared among 118 students in North Windward.
This is the second phase of donations that the prime minister is making to Grade Six students.
In the first phase last year, the PM contributed just over $18,000 to students who were successful at the CPEA.
He explained that this donation was made through the Government Employees Co-operative Credit Union  (GECCU).