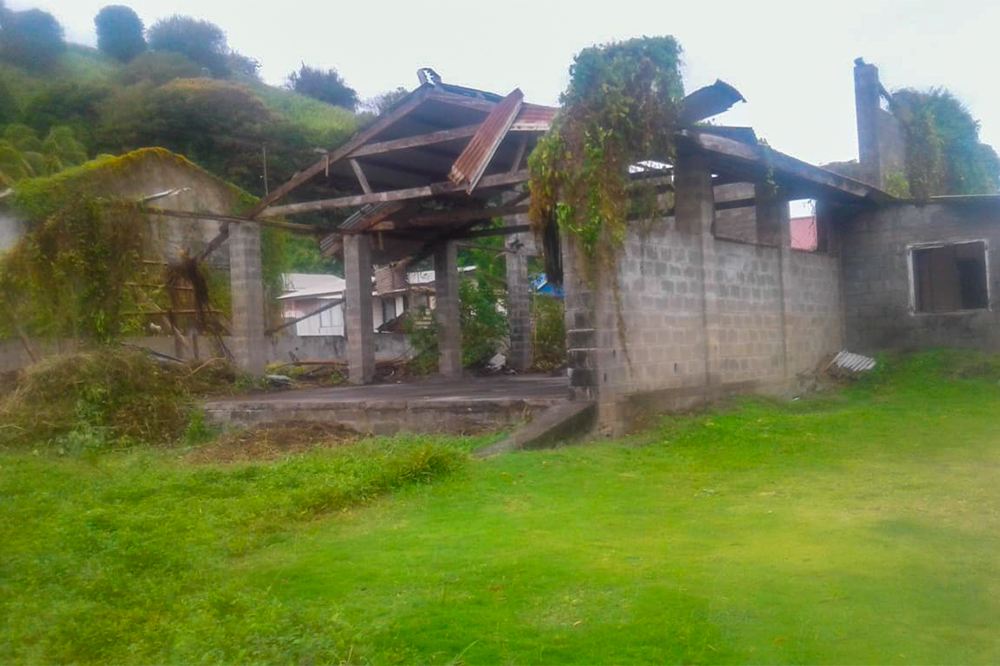 New life for old boxing plant
The old banana boxing plant located at Belle Vue in Colonaire may soon take on a new look.
The now dilapidated building was once abuzz with activities as the hub for banana shipment from the Windward side of the mainland.
It was closed decades ago and activities later moved to a new plant at Langley Park, in Georgetown.
Speaking on radio recently, Prime Minister Dr Ralph Gonsalves hinted about the start of some sort of activities at the location of the old boxing plant.
"There is a project which I have in mind," Dr Gonsalves said on NBC's Face to Face program last Wednesday morning, February 9.
"In fact, the Governor General and I have been talking about it because as you know, she is a lady from North Central."
He said there is a proposal for the old central arrowroot factory and the boxing plant which are in close proximity to each other.
Gonsalves said the funding has to be arranged according to the proposal about which he and the Governor General had spoken.
He said in the past, "a number of people asked for those places. "
However, nothing was done in the area as he had concerns that certain operations might not have been appropriate for the area, which is residential.
He is now hoping that "we can do something compatible, so that we can have something there."
The old buildings are located along the main road which leads to the villages of Park Hill and South Rivers.
The prime minister, who is the Parliamentary Representative for the area said so far persons are pleased about the proposal.
They are hoping that this would result in the demolition of the old structures and the construction of new buildings that will fit well with the other buildings already there.