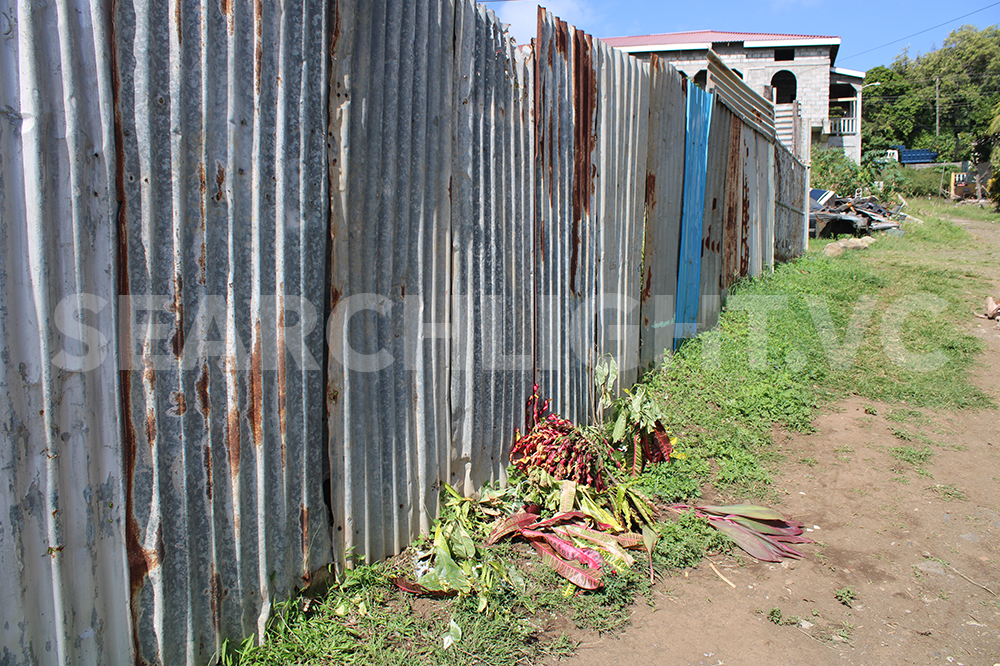 Diamond man dies from stab wounds to the chest
Kevin 'Tuggy' George attempted to make it back home after receiving multiple stab wounds about his body last Saturday, but the Diamond resident collapsed before he could get there.
Twenty eight years after his life began on June 10, 1993, the labourer met a violent end on January 29, 2022. It is alleged that he died after an altercation with another man outside a shop in Diamond known as 'The Guyanese Shop'.
Racquel George, a younger sister to Kevin, marked her own birthday on Wednesday, February 2, but speaking to SEARCHLIGHT yesterday, February 3, she disclosed that she is just trying to cope.
Racquel and her son, Kevin and his six-year-old daughter, their mother, an 18-year-old brother and many other family members all live in the same house or in close proximity.
The sister recalled that on Saturday, Kevin left home after nine in the morning, and the incident may have occurred at around ten.
"He left the morning say he coming back, never to know he was never gonna return."
She said that Kevin ran from the shop area after being stabbed, then down the gap leading to their home, until he collapsed by some fencing/galvanise. Around the place where he fell, his family lit candles and lay flowers in his memorial on Wednesday night.
"He brother held his hand and dey screaming out," Racquel recalled, and that the teenager was telling his mom to come and that his brother was lying there with stab wounds.
Racquel said that a post mortem examination on Monday ascertained that, although Kevin sustained multiple stabs, the cause of death was a stab wound to the chest.
The sister does not know of her brother troubling anyone on that day, and she has heard that he defended someone verbally and this led to an argument.
"He have he ways and stuff like that but nobody deserve fuh dead like that," the sister said.
"I will just need some justice," she replied, speaking on the subject of the police investigation.
Two men have been charged concerning Kevin's death. Lesroy Stapleton is on bail for a charge of manslaughter. Tearon James is warded at the hospital but has been charged with murder. A preliminary inquiry will take place to look into the evidence and determine next steps.