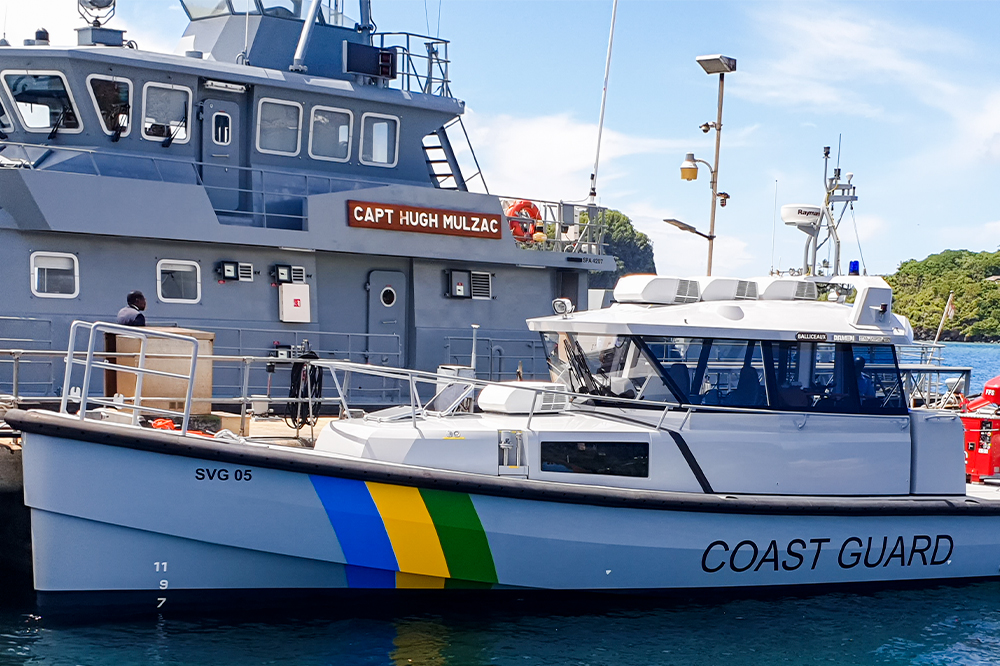 Coast Guard conducts instructors development refresher course
Six members of the St Vincent and the Grenadines Coast Guard Service (SVGCGS) and two from within the training school of the Royal St Vincent and the Grenadines Police Force (RSVGPF), were engaged in a two week Instructors Development Refreshers Course at the Coast Guard Base, Calliaqua from January 17– 28.
The course aimed to equip the participants with the knowledge and skills needed to effectively deliver training to law enforcement personnel, a release from the RSVGPF states. It also provided participants with the necessary instructional techniques and strategies to create and deliver student-centered lessons.
Among subject areas addressed were: The Principles and Techniques of Instruction; The Qualities of a Good Instructor, Promotion and Maintenance of the Desire to Learn; Preparation and Planning of Instruction; Confirmation that Instruction has been Assimilated; Question Technique; The Selection and Use of Aids in Instruction; Creating a Lesson plan; Time Management; Counselling; and Ten commandments of public speaking.
According to Facilitator, Lieutenant (Lt) William Theobalds, the course was well received by the participants who concluded that it was timely.
At a closing ceremony held on January 28, at the Course Guard Base, Coast Guard Commander, Brenton Cain urged the participants to use every training opportunity to build themselves and the Organisation's capacity. He further encouraged them to have a dream, grab it and never let it go, pointing out that nothing is impossible as long as they try and keep working hard.
Also in attendance were Deputy Coast Guard Commander, Deon Henry and other senior officers of the SVGCGS.