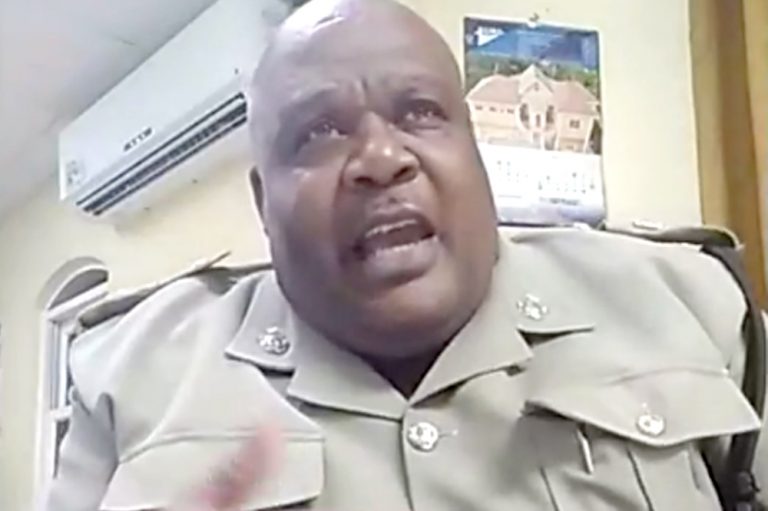 Citizens should not be sent to search for stolen items – Spt Bailey
It is not recommended that citizens go in search of their stolen items, as they run the risk of putting themselves in harm's way.
But this is exactly what was suggested to businessman Kit Horne, who took a photo of his stolen scooter to the Calliaqua Police Station some weeks ago and was apparently told that he needed to physically see the stolen vehicle for himself before they could act on the information.
"That ain't make no sense to me honestly because we often ask for the assistance of the general public in solving crimes and clearly, this is a clear case where some persons of the public [have] rendered us some assistance in taking a photograph and if we have that, my God, we ought to be acting on the information with regards to the photograph rather than sending the person," Superintendent Trevor Bailey, the Divisional Commander of the South Central Division told SEARCHLIGHT yesterday.
Horne, the owner of 'We Deliver' delivery service reported to the Calliaqua police station that his two scooters had been stolen from his home between December 29 and January 7.
He visited the station again on January 13 after receiving a photo from a friend, who had spotted one of the scooters in a particular residential area.
The young entrepreneur told SEARCHLIGHT last week that officers told him that "as much as I have a photo, I would need to see it physically for myself. He said 'what if we go there and it's not there'? He said, 'if you could, just make a little drive by, just to make sure it's still there' and call them…"
The 32-year old's search consequently ended in a citizen's arrest.
But superintendent Bailey said that the officer who gave the advice did not act correctly.
"If he reported his bike stolen and someone was able to take some photos of the bike in an area other than where he had it, than where it was stolen and he is in possession of those photos and went to the police, the police can't tell him he needs to see for himself," the senior officer said.
He added that police have a responsibility to investigate and detect crime, which means that they are also responsible for venturing into the field to do such investigations, when a tip is given.
"So if you have the information, by all means yes, convey the information to the police and the police have a responsibility and a mandate that they must — it is our responsibility as police officers to go and investigate and not for the persons to go and investigate and put themselves in harm's way. That is not their responsibility," Bailey said.
The Divisional Commander also advised on several steps that citizens can take in safeguarding their property so that they are easily identified in the event that those items are stolen.
This includes recording the serial number for an item and/or engraving it in a discreet location.
"In the case of a [scooter] , once the [scooter] is registered, your engine and chassis number will be there so in the event that it is even sprayed, if somebody changes the colour, what they can't do is give it a new engine and chassis number," he explained.
"It is important for you to know these and even if you have an additional mark you want to put, put it in a very discreet place so that you can say from the time your article or goods go missing, 'Officer, if I see it again, I will be able to identify it and these are the ways I will be able to identify it…'"