Posted on
Agriculture minister advises lawyer to spend more time reading the Law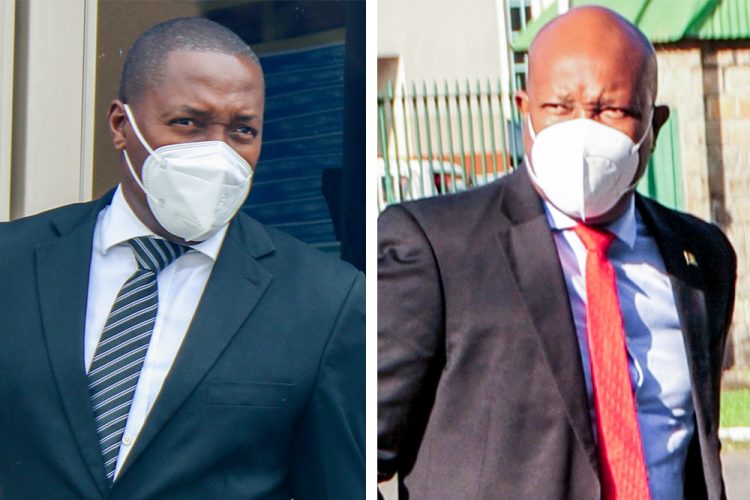 Minister of Agriculture, Saboto Caesar has chided fellow lawyer, Roderick Jones over recent comments he is said to have made in court while mitigating on behalf of a client in a case involving the illegal possession of marijuana.
Jones was quoted in another publication as saying that "marijuana is marijuana," from which "the rich can benefit from having an export licence but the poor can still be jailed if they are found in possession."
And, in underscoring a statement that this is "a country of contradictions", an allusion was said to have been made to Caesar and the Medicinal Marijuana Authority which recently exported its first shipment of medicinal marijuana, the first country in the Organisation of Eastern Caribbean States (OECS) to have been granted permission to do so.
Caesar told SEARCHLIGHT last Saturday that, "It is passing strange that attorney, Roderick Jones failed to show at least an appreciation or understanding of the international legal jurisprudence available to him. He simply has to spend more time reading the law."
The agriculture minister said he does not usually "respond to these matters in interviews, but my office was mentioned and I feel both compelled and duty bound to respond.
" We are a country of laws and there is a right and legal way to do things," Caesar said.
"There is something called a liquor licence as well. What is Counsel suggesting, that we have a country of contractions also if someone is arrested for selling alcohol without a licence? Let us not try to score cheap points with serious matters."
The agriculture minister, who has been identified as a driving force in the development of this country's medical marijuana industry noted that there are three United Nations treaties which together form the international law framework of the global drug control regime. These are: The Single Convention on Narcotic Drugs, 1961, as amended by the 1972 Protocol; The Convention on Psychotropic Substances 1971, and the Convention Against Illicit Traffic in Narcotic Drugs and Psychotropic Substances 1988.
He added that, "even though we are a sovereign state, we have international legal obligations clearly outlined in international treaties addressing issues of all narcotics production and trade."
The minister, encouraging all Vincentians to rise about baseless criticisms, pointed out that: "a failure to comply with our international legal treaty obligations can have a serious impact on our international banking relations."
The 110 pounds of medicinal marijuana was shipped to Germany under tight security and a media blackout.
Caesar said he is awaiting "the official report on the first shipment and will make it available to the press. It is anticipated that St. Vincent and the Grenadines will be exporting more medical grade cannabis in 2022."
He noted further that all traditional cultivators are given an opportunity to participate in the industry and hundreds today hold licences to cultivate legally.
Caesar, a former island scholar who was called to the Bar to practice law in St. Vincent and the Grenadines in 2005.
Jones's client, 25-year-old Grenadian, Marvin Albert had pleaded guilty to the charge of possession of 222 pounds of marijuana with intent to supply, and possession for purposes of trafficking.