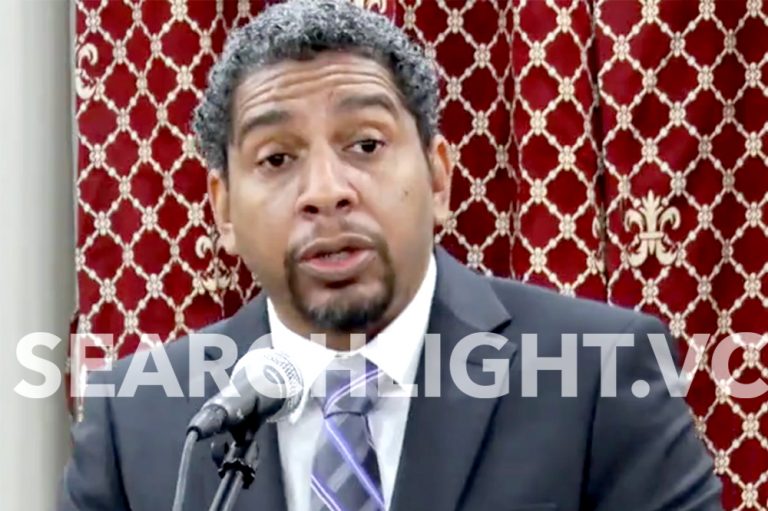 Government partners with KCCU on fisheries loans
Government is partnering with a local Credit Union in 2022 to provide affordable loans for fisherfolk for the purchase of fishing boats.
This investment is valued at $1.3 million and is one of several million-dollar initiatives finance minister Camillo Gonsalves identified in his Budget address last week Monday, January 10 that focuses on the development of the Blue Economy.
The Minister of Finance said that government has partnered with the Kingstown Co-operative Credit Union and will provide "an interest-free partial guarantee, making the KCCU loans much more accessible to fishers".
He added that a portion of a $1.5 million injection into the Farmers' Support Revolving Fund will be reserved for support to fisherfolk.
"Budget 2022 continues last year's heavy investments in building the capacity of fisherfolk to capitalise on the exponential increase in demand. As part of the Government's post-disaster production support, every lobster fisher is receiving free materials to construct up to 1,000 additional lobster pots," the finance minister said.
According to Gonsalves, the acceleration of this country's economic recovery post-pandemic and post-volcanic eruption, requires "the implementation of fresh initiatives".
In this vein, one of its many focuses in this year's $1.33 billion fiscal package involves heavy investments into the blue economy — a sector in which ministers with responsibility for fisheries and sustainable development, Saboto Caesar and Carlos James, have been "steadily laying the groundwork" for expansion.
"The push to accelerate transformative development requires us to utilise sustainably all of the blessings packed within the borders of St Vincent and the Grenadines. Too often, we have focused on our land-side assets to the exclusion of our relatively vast marine space," the finance minister said.
He added that, "over 95 percent of our total territory is located in the seas beyond our coastline. As such, we are not a series of small islands so much as we are a Large Ocean Developing State. To ignore the transformative potential of our seas is developmental malpractice.
At the same time, the regulation, conservation, and protection of our marine space and ecosystems are of paramount importance".
Gonsalves said this country is considered a leader in the conceptualisation of the regional marine space as one with tremendous potential.
SVG's advocacy on the topic apparently contributed to a US$56 million World Bank funded regional project titled 'Unleashing the Blue Economy of the Caribbean (UBEC).
"St Vincent and the Grenadines will receive US$16 million of the total project amount, with the remainder going to Grenada, St Lucia and the OECS Commission," he said, adding that the Minister of Sustainable Development will spearhead this project's initiatives locally in the coming four years so as to stimulate economic recovery and support marine and coastal resilience.
Gonsalves added that: "we will also benefit under UBEC from the spillover effect of regional governance and capacity building activities led by the OECS to address transboundary fisheries, intra-regional tourism, and marine litter".
"Our fresh initiatives to expand the Blue Economy will boost economic growth, create jobs and improve livelihoods, while preserving the health of the ocean ecosystem. Never before has our seascape teemed with such potential for growth and wealth creation," the finance minister said. "Local investors are already recognising this potential. Multiple entrepreneurs spent millions of dollars in 2021 to purchase boats and hire crew to capitalise on opportunities in both the fisheries and tourism sectors. This year, Budget 2022 will seek to ensure that local investors, small businesses and artisanal fishers benefit from this rapidly rising tide of opportunity."