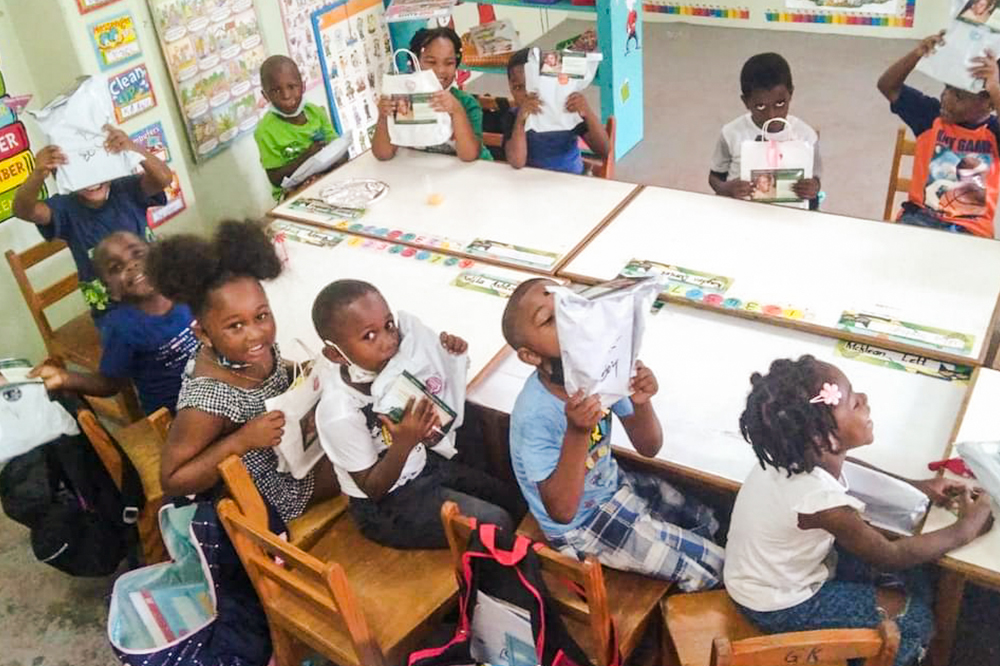 Schools and shelters benefit from Jehovah Jir-eh organisation
Jehovah Jir-eh Ministries, a non-profit organization founded in 2007 in Boston,USA brought smiles to locals during the Christmas season with several donations across St Vincent and the Grenadines (SVG).
President of Jehovah Jir-eh Ministries, Esther Fife said this week that a back to school drive done in September 2021 saw her organisation gather items, including backpacks and school supplies that were donated to seven classrooms at the Barrouallie Government School, the Barrouallie Anglican School and the Mayreau Government School.
More than 200 students also were gifted with bags of toys for Christmas, among them students at the Barrouallie Anglican School and received by principal, Sharon Dalton on behalf of the school.
"Our primary mission is to provide for the needs of individuals in low income areas and communities living in poverty, in the USA and globally, including but not limited to countries such as St Vincent and the Grenadines, Trinidad and Tobago…and Haiti," Fife explained.
She said her organisation also has done work in countries of Africa and is making a huge difference in the lives of persons through their donations.
"Our mission is actualised by the distribution and/or shipping of food, clothing and essential items to our targeted audiences.
"In addition, we conduct planned activities and drives throughout the year such as our Back to School Drive in July, the Easter Homeless Drive in April, and our Holiday Toy Giveaway Drive in November," Fife said.
She said apart from the schools mentioned the organisation also donated to the Gomea Methodist School and sponsored several shelters after the volcanic eruptions in April last year.
Jehovah Jir-eh Ministries was founded by the late preacher Agnes Enid Fife (Esther's mother) who was born in SVG and migrated to Trinidad and Tobago and later to the USA.