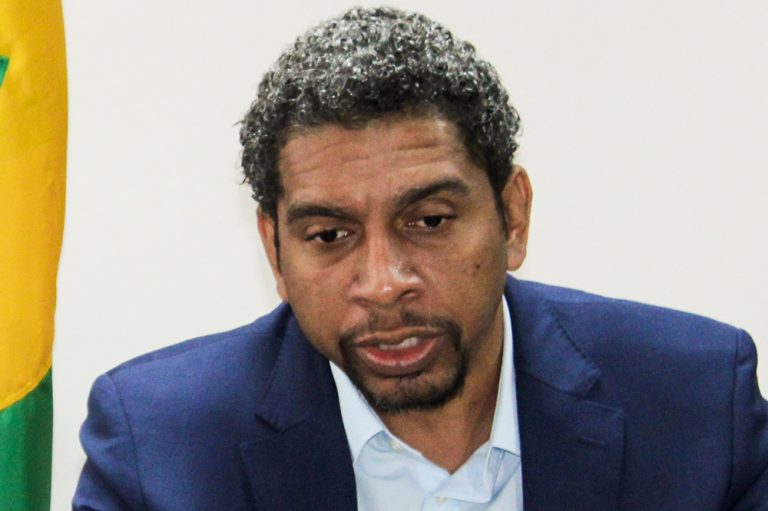 No new taxes in 2022 budget: Finance Minister
Minister of Finance, Camillo Gonsalves has promised that there will be no new taxes in the 2022 budget which he presented to Parliament on Monday afternoon.
The pronouncement was made as he outlined the fiscal measures towards the end of his four hour long presentation.
Gonsalves noted however that government intends to drive reform of taxes on imported vehicles, which in some cases can be more than 100 per cent of the overall value of the vehicle.
"In light of the enormous challenges that we faced in 2021 and due to the uncertainties surrounding the pandemic and its potential impacts on inflation, tourism and the pace of the global recovery – it is difficult to forecast either the revenue gains or socioeconomic impacts of any such measures," he said.
This year's Budget has a total resource requirement of $1.33 billion dollars, which is a 9.6 per cent increase over the approved figure in 2021.
The resource envelope is made up of $727 million in capital expenditure, amortisation and sinking fund contributions of $204.9 million and capital outlays of $397.5 million.
Gonsalves said the 2022 Budget will be financed by current revenue of $677.5 million and capital receipts totalling $651.8 million.
When compared to 2021, the finance minister noted that the increases in the overall budget can be attributed to: current expenditure increasing by just over four per cent; capital expenditure increasing by about 25.2 per cent; current revenue increasing by 4.7 per cent and amortisation increasing by 4.4 per cent.
"Budget 2022 is unambiguously shaped by the recent and continuing challenges of the pandemic and the volcano. But it is also fuelled by our determination to recover quickly, build resilience, and accelerate our developmental transformation. Our goals this year are as simple as they are profound: to protect people from COVID; to respond to the social and infrastructural toll of the volcanic eruptions; to pursue fresh initiatives that can accelerate our economic recovery; and to continue transforming our country by creatively tackling foundational challenges".
He said that returning to pre-pandemic, pre-volcanic levels of development is an insufficiently ambitious target as the government was "impatiently pursuing far grander goals" before the challenges of COVID and the eruption of La Soufriere.
"We will not be satisfied with reaching any milestone that we have already passed on our developmental journey. The status quo is not enough. We want more, and better, for every citizen of Saint Vincent and the Grenadines," the finance minister said.
"That is why Budget 2022 embraces the opportunities amidst the uncertainties of the coming years. We expect to grow this year, and we will use that growth as a springboard to transformational development in these fundamentally transformed times. We will not apply pre-pandemic paradigms, or pre-volcano verbiage to the novel viruses, novel challenges, and novel opportunities of 2022. We will adopt fresh initiatives, and pursue them with fresh vigour in the interest of the Vincentian people."
Debate on the budget was expected to take place through this week, wrapping up today, but an outbreak of covid-19 among mainly MPs on the government benches, has disrupted the proceedings .