Posted on
Budget for 2022 does not address fundamental concerns: Dr Friday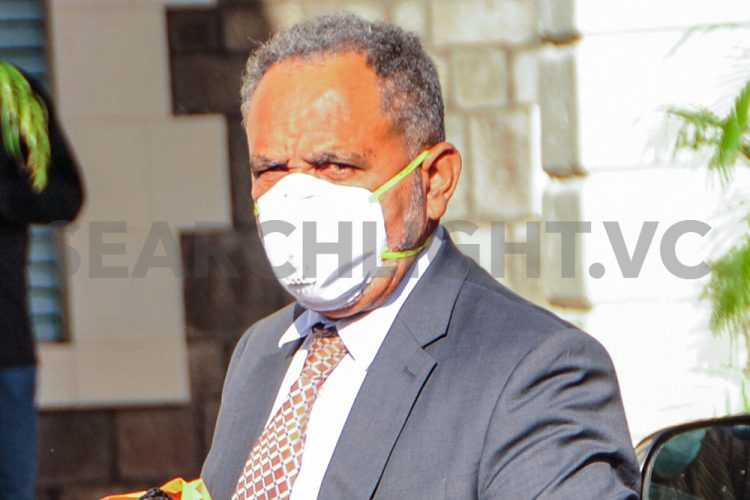 The government's reliability has been called into question as the Opposition seeks answers as to how the current administration intends to fund its $1.33 billion fiscal package for 2022.
The Budget Presentation began on Monday, with finance minister, Camillo Gonsalves delivering his address in the House of Assembly.
After a one-day delay in the sitting due to an outbreak of COVID-19 cases among members on the government benches, Opposition Leader, Dr Godwin Friday was able to give his response to the finance minister's address on Wednesday morning.
"I believe that the Budget that was presented here by the minister does not address those fundamental concerns. It does not present the kind of hope that is necessary to take us forward," Friday said. "It does not present the view, an understanding of the sectors to be able to say this is how we're going to make our living in the future going forward. And until we do that, we're going to be spinning top in mud because we'll always be just with a bowl, going out and begging and not doing the work and developing ourselves."
This year's Budget has a total resource requirement of $1.33 billion dollars, which is a 9.6 per cent increase over the approved figure in 2021.
The resource envelope is made up of $727 million in capital expenditure, amortisation and sinking fund contributions of $204.9 million and capital outlays of $397.5 million.
Gonsalves said the 2022 Budget will be financed by current revenue of $677.5 million and capital receipts totalling $651.8 million.
The finance minister also noted that at a glance, Budget 2022 has a current deficit of EC$49.5 million and an overall deficit of EC$376.3 million.
Under the financing of the capital expenditure, Gonsalves said it will be covered by external loans of $211.6 million, local loans of $104 million and other capital receipts of $265.4 million.
Friday criticised the Minister of Finance for presenting the deficit with no clear explanation on how it will be met.
"How are you going to execute your capital programme when you're relying for more than half of it on monies you don't have? How are you going to execute it? How can we trust in the government when it can't show how its going to deliver on these programmes?," he questioned in his four-hour response to the Budget address.
The Opposition Leader continued: "Nothing it says about these capital programmes can be believed. The stuff that it says afterwards that you're going to do is all conditioned by the fact that you don't have the funding here."
Friday concluded that the matter was of critical importance because it informs Vincentians on what can be expected and why, even when there is a big budget, " it seems like things are getting tighter and tighter and we can't get the kind of expenditure that the government is promising".
The Member of Parliament for the Southern Grenadines said the Budget process was too important for the government not to be transparent and honest with the citizens of this nation.
"They are saying in effect that the people, they can't handle the truth…or they don't deserve the truth so they will continue to deceive and to lie about what they actually intend to spend. So I say shame on you…" Friday said.
The Budget debate is expected to continue today, after it was suspended on Wednesday afternoon, when an eighth government MP tested positive for COVID-19.
Friday has indicated that he and the other members on the opposing side of the House will not be present at today's sitting.