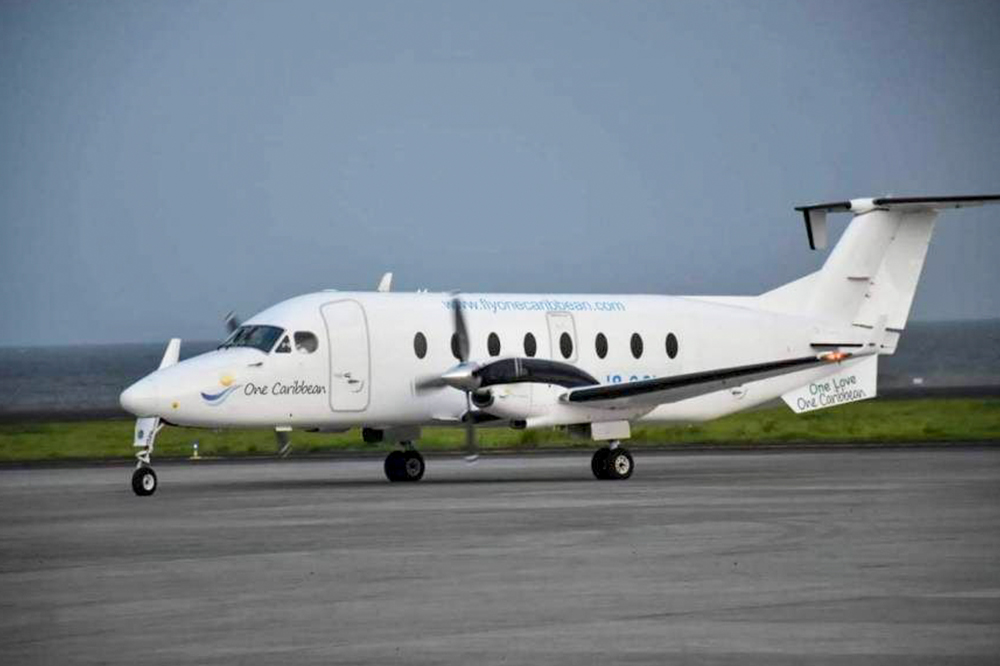 One Caribbean cancels flight, passengers stranded in SVG
AIR ACCESS INTO and out of St. Vincent and the Grenadines (SVG) continues to be problematic for some destinations and as a result, several persons are currently stranded here.
On Monday, January 10, a traveller told SEARCHLIGHT he came to SVG with LIAT on December 26, 2021 with his daughters from the British Virgin Islands (BVI) to bury his wife but is currently stranded here.
Preferring not to be named, the professional said he had a return flight for January 3 with One Caribbean but that flight has been cancelled indefinitely.
"The flight was confirmed for January 3rd but on January 2nd, I got a WhatsApp text from an agent in the BVI stating that the flight is cancelled until Thursday January 6th, but on January 5th, the Wednesday, I called them to find out what was happening and they told me they haven't got word as yet but think we would be leaving on Friday January 7th," the man who is still stranded in SVG explained.
He said he has been given different dates on several occasions and so far is still stuck here although he has to return to work.
"This morning (Monday 10) they said they will call me back and they have no information," the distraught man explained while noting also that he has been unable to so far get a refund as he was told the person responsible for giving refunds is out of office with COVID-19.
He said several persons are currently stranded here apart from himself and his children.
"It seems as if they don't care. I was trying to get on to other flights but flights are booked until the middle of the month.
"I'm highly upset. I came down, buried my wife… and they like they don't care," the man said while noting that it is fortunate he is not staying at a hotel as that cost would have been exorbitant.
He noted the possibility exists that there are stranded passengers with hotel costs and he knows of persons whose EC$375 COVID-19 travel tests have expired who will now have to find money to get re-tested.
When contacted on Monday, a One Caribbean agent said the persons who could respond to the questions being asked were out of office.
In March 2020 LIAT suspended commercial services due to the COVID-19 pandemic and went into Administration on July 24, 2020. The scaling back of flights by LIAT has left a significant void in inter-regional travel.