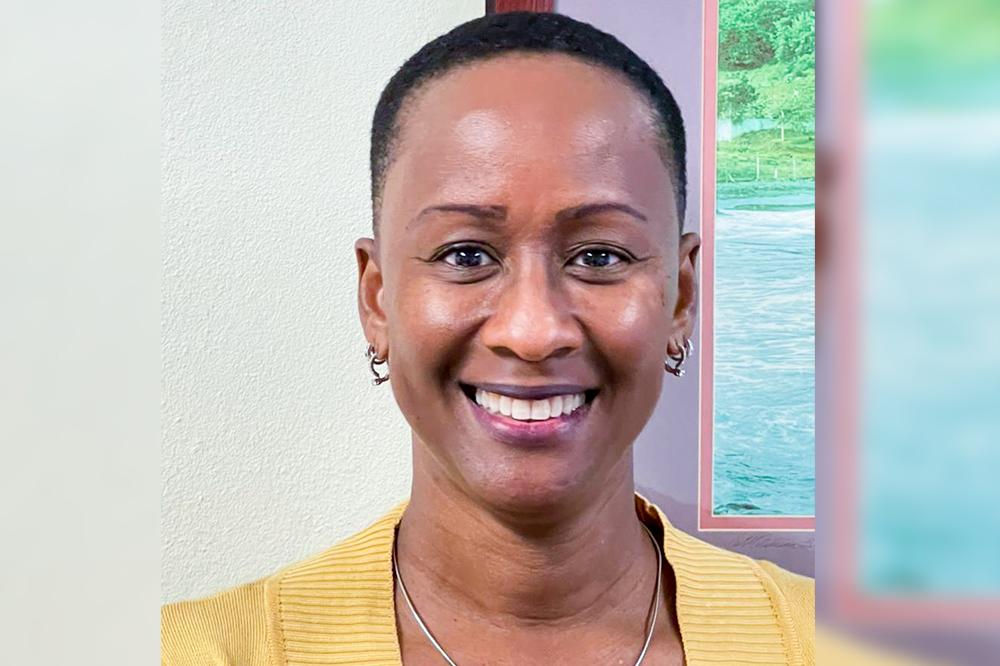 Its still important to get vaccinated: CMO
Some Vincentians have begun to question even more the necessity to take a COVID-19 vaccine, after this country recorded its first fully-vaccinated COVID related death.
But Chief Medical Officer (CMO), Dr Simone Keizer-Beache is resolute that the data, not just in St Vincent and the Grenadines (SVG), but globally has proven that the COVID-19 jabs help.
"Vaccinated persons are less likely to become infected, they are less likely to get ill, they are less likely to get sufficiently ill to be admitted to a hospital and they are less likely to die. So if persons are going to take this one death and focus on that one person and ignore the fact that the other 83 persons who unfortunately died were unvaccinated; and if they do not want to see that there is a definite difference and the vaccines do help, it's going to be very difficult for us to convince them otherwise," the health official told SEARCHLIGHT last week.
The Health Services Subcommittee of the National Emergency Management Organisation (NEMO), in a release issued last Thursday informed that a fully vaccinated 67-year-old female had died of COVID pneumonia on Jan
The woman is said to have presented to the Accident and Emergency Department one day prior to her death, after being ill for one week.
She tested positive on admission and had pre-existing non-communicable diseases. She was fully vaccinated during the period April to July 2021 and is the 84th person who has died in this country as a result of COVID-19.
Keizer-Beache acknowledged that there are people who may be willing to take a chance and contact the virus. And while those persons may not experience severe symptoms or be admitted to a health facility or die, she noted that the possibility exists that they can infect someone who will.
"So people need to think about that, if they are willing to take that chance and bear the responsibility of knowing that they might infect someone and that person may die," she said. "…They might give somebody else who had underlying conditions; somebody who might be diabetic, hypertensive, they have sickle cell disease, heart problems, kidney problems. They might be somebody who is a cancer survivor, somebody who is on some medication which reduces their immune system; they might give that person COVID and the person dies."
The CMO noted that as of January 6, 2022, about 6000 persons have had COVID-19 in SVG and at least 30,000 have been vaccinated against the virus.
At the time, 16 persons were admitted to the hospital, and only two were considered fully vaccinated.
"Throughout the entire period of us admitting persons after we got vaccines, we have had about 98 per cent of persons admitted sick enough to be admitted, being unvaccinated persons. And we have now had 84 deaths. And of those 84 persons who died, one person is vaccinated. All of the others were unvaccinated," she said.
Keizer-Beache is also appealing to persons who have been fully vaccinated, with their last dose being six months ago, to take a booster shot.
She argued that taking a booster does not mean that the vaccines are not working but rather that it helps to maintain one's level of immunity against the virus.
Using the tetanus shot as an example, the CMO said persons often seek out a tetanus booster shot after being cut by something rusty, especially if they have not received a tetanus shot in their adult life.
"Boosters are normal. This is an ever-changing virus. It's changing, mutating because of the number of unvaccinated people we have in the world so that the virus is allowed to run free in these unvaccinated people. They develop…it gets more efficient and so we need to get more people vaccinated," Keizer-Beache said.
"We need people vaccinated and we need people to get their boosters. If you have been vaccinated six months ago, come and get your booster. We have enough vaccines so everybody can get boosters and their first and second dose of whichever vaccine they want to get. We're appealing to people to come out and do it and don't wait."