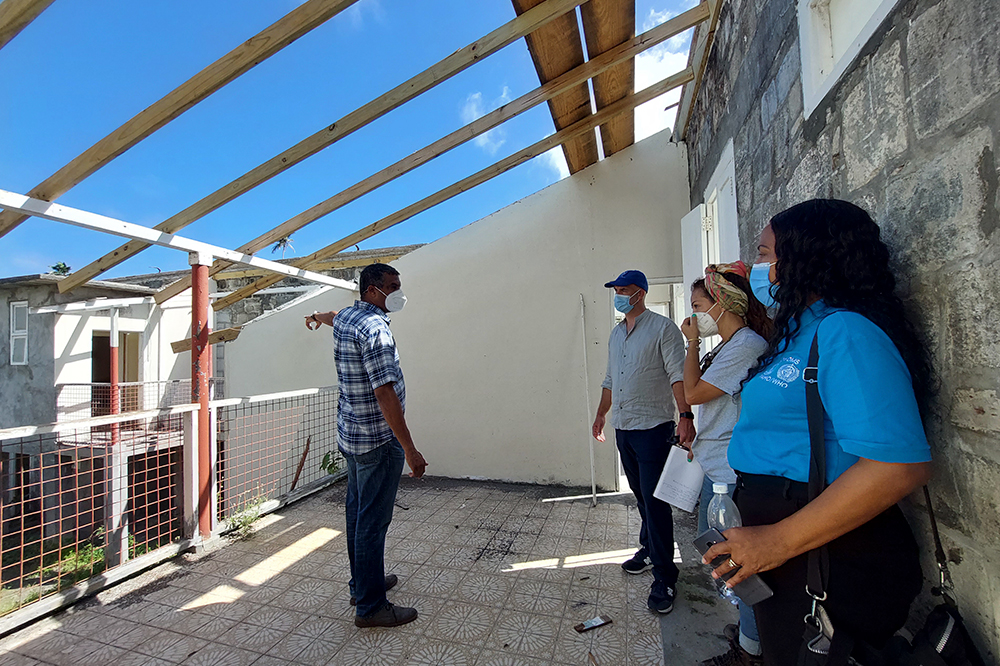 IOM to spend over EC$2 million on local projects
The International Organisation for Migration (IOM), in its continued humanitarian thrust in St Vincent and the Grenadines (SVG), will spend more than EC$2 million on several projects locally.
The organisation has had a presence here since May 2021, following the eruption of La Soufriere. During this time, they partnered with other entities, including the Church of the Nazarene to provide support to those in need.
Jan-Willem Wegdam, project co-ordinator at IOM told SEARCHLIGHT that the organisation received EC$2.3 million from the government of Japan, which it intends to use for several initiatives.
One such project is the rehabilitation of emergency shelters.
"..We're repairing the washroom and toilet facilities in 21 schools. We're doing that in collaboration with BRAGSA…" Wegdam, who arrived here in June, said.
The IOM project co-ordinator also noted that these schools are spread across the entire country.
Support is also being given to the Golden Years Centres in Buccament and Black Point.
Wegdam said repairs are being done at both facilities and the organisation also supports these centres by assisting with running costs.
"Soon we will start with our biggest chunk of the project," he said, which will be the rehabilitation of a former mental health facility in Orange Hill, to house the elderly residents of the Lewis Punnett Home.
"We're going to rehabilitate that, put a new roof on it and new floors. We actually made a completely new design for it and we're gonna do the first few stages to rehabilitate the building."
Work is scheduled to begin on January 18, and will coincide with the visit of an ambassador from Japan to SVG.
Included in the IOM's role globally, is humanitarian response as it relates to Camp Co-ordination and Camp Management.
In the Caribbean context, this involves the management of emergency shelters, their rehabilitation, and identification of appropriate locations.
The organisation is a project funded organisation and executes projects identified or supported by its donors.
Wegdam told SEARCHLIGHT that the organisation recognises a need for repairs on homes that have been damaged by the volcanic eruption.
And he is currently working on developing a project that will allow for assistance to be given in this regard.
"We are very aware that the government has already started with the repair of some of the houses. Some new houses have been built and erected and materials have been distributed, but there is still a considerable amount of damage that needs to be repaired," he said. "What I'm trying to see is if we can complement the activities of the government in a consortium of organisations, including some local and international organisations to mobilise and combine forces with the ambition to repair 1000 of these homes before the next hurricane season, see if we can find donors and funders to contribute to that objective and see if we can make that happen."
The IOM will take the lead in the consortium to facilitate this project.