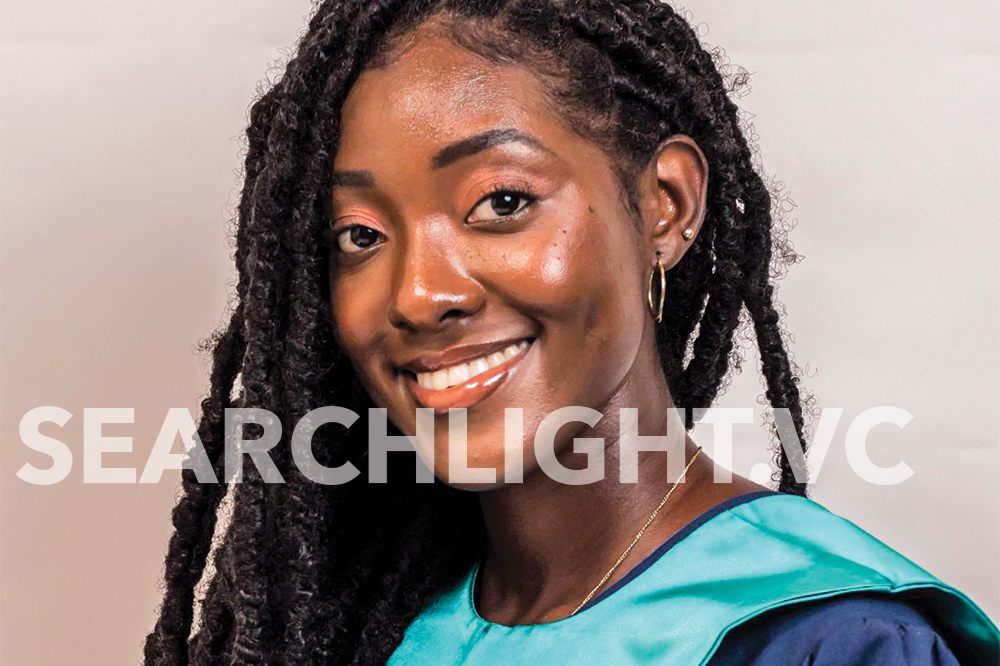 Williams eyes career in biomedical engineering
National Scholar Ashantaé Williams, the holder of the Leopold Anthony Award, revealed that she feels very happy knowing that it will lift a weight off her family's shoulders financially.
The list of national scholars, exhibition, bursaries and special award holders for the Caribbean Advanced Proficiency Examination(CAPE) exams 2021 was released to the public on Wednesday, January 5.
Among the seven holders of the five-year scholarships is Williams, a future biomedical engineer who studied Chemistry, Physics, Biology, Pure Maths and the compulsory Communication Studies at the Division of Arts, Sciences and General Studies at the St Vincent and the Grenadines Community College(SVGCC).
Her scholarship is named after a widely recognised musician and educator who passed away on September 26, 2016.
The 19-year-old revealed that she found out that she was a scholar on the eve of the New Year.
"It's a funny story because I came home from doing grocery shopping with my mom and I saw messages on my phone with people telling me congratulations and I was very, very confused," she told SEARCHLIGHT on Wednesday.
"I told one person 'Thank you but what are you congratulating me for?'. And they told me right there."
The young woman said that she was "ecstatic" and "very happy."
These feelings are rooted in "Being able to make my parents proud", and ensuring they do not have to take out a loan to aid her University studies.
Williams is from Kingstown, and grew up in New Montrose. Her parents Kendall Williams and Sharon Forde-Williams, run a bakery and grocery in the capital – a family business where their daughter also lends a hand during school breaks.
The former Head Girl of the Girls' High School (GHS), who also ran track and played basketball, was always able to manage her time wisely. She took home 14 subjects at the Caribbean Secondary Education Certificate(CSEC) exams, recording 13 ones and one grade two. At the Caribbean Primary Exit Assessment(CPEA), the St Mary's Roman Catholic alum placed 48th for girls and 87th overall.
It wasn't until her college studies that she met some bumps in the road.
"…Because of Covid and the eruption, everything became online and that's not how I learn, I'm a very hands on person so the online was the most difficult thing in my learning life, my education," she concluded.
In terms of how she overcame this, she mused, "I'm not scared to ask for help so I would always message classmates, message teachers, I always kept in contact with my teachers and I actually had in-person sessions with my Physics teacher because Physics – not my top subject but not my bottom."
Ashantaé considered that her advice to other students who want to attain a scholarship as well would be to try their best not to get distracted.
"Always keep your head on your main goal and don't let anyone influence you to do subjects you're not comfortable with because at the end of the day this is your future and you have to be confident in what you do," she reasoned.
The young woman's heart is set on a course at the Pennsylvania State University.