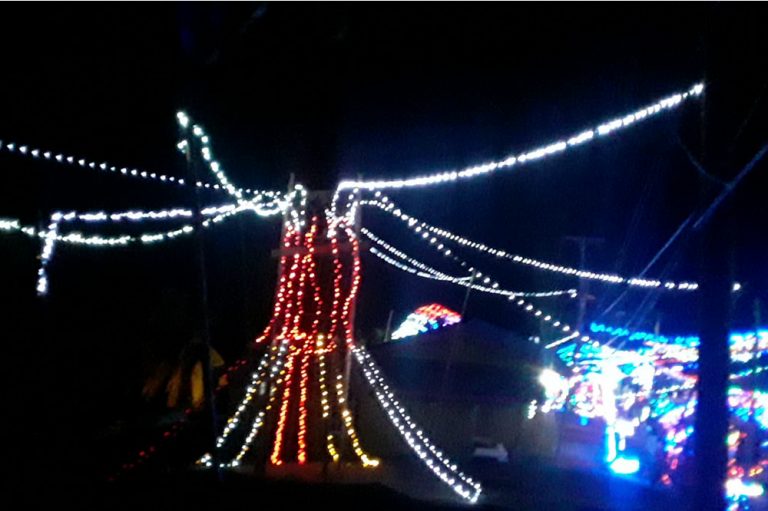 Point retains best Lit Community title despite the ashes
Even with the added challenges of recovering from a volcanic eruption and an ongoing pandemic, Point Village was able to rise to the occasion to successfully defend its Christmas lighting up title.
When the winners were named on the final day of the annual Nine Mornings Festival, Point Village was named National Nine Mornings Lighting champions for the ninth consecutive time.
"I'm feeling happy in my heart that we won again. It's not just for Point because people from Fancy are saying 'we' won again. They're not saying Point won, they're saying we won again in the North Windward zone," Deslyn Daniel, one of Point Village's focal points in the lighting up competition told SEARCHLIGHT yesterday.
The North Windward Community's theme this year was "Arwe Christmas, Vincy Christmas: From ashes to light, together we rise".
Daniel, who is the designer in the small team of workers said she put together this year's display with her brother and husband.
They were also assisted by a few other ladies.
And this was all done approximately two weeks before judging.
Daniel said that she is not fully back to living in Point and so she had to walk every night from her current residence in Old Sandy Bay to Point Village, and then back in the wee hours of the morning.
So, she was very happy that the effort paid off.
In addition to copping the Best Lit Community title, Point Village was also the winner of the Best Lit Community category in Zone four.