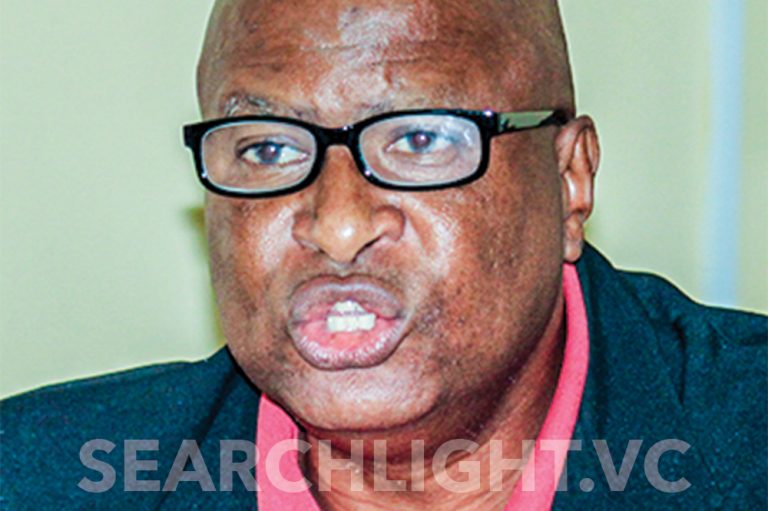 Front Page, News
December 31, 2021
Dismissed teachers get financial aid
The St Vincent and the Grenadines Teachers Union (SVGTU) will provide financial assistance for two months to its members who are no longer part of the teaching service as a result of the government's COVID-19 vaccine mandate.
President of the St Vincent and the Grenadines Teachers Union (SVGTU), Oswald Robinson, told SEARCHLIGHT this week that close to 200 teachers are now out of a job as a result of SR&O #28 of 2021which required certain public workers to get vaccinated in order to maintain their posts.
And for the months of December and January, the union plans to give assistance using its own resources, until they implement other initiatives geared towards raising funds for this cause.
"Teachers will receive assistance once they bring their dismissal letter and are not going to be reinstated by the state, and we will provide that support for them", the SVGTU president said.
Plans also are afoot to create a GoFundMe page alongside the Police Welfare Association and the Public Service Union (PSU), to give assistance to members of these organizations, who were affected by the SR&O.
Robinson added that they also intend to host a radiothon so persons can call in and pledge assistance.
The union leader noted that teachers are being told that they need to make payments to their insurance but without a salary, that may prove difficult for some.
"If the person doesn't have a regular income, it is going to be a challenge for them to pay their insurance for December and January. If they have savings somewhere then they can withdraw some money and keep insurance, especially medical insurance, keep it up-to-date but that is a challenge", Robinson said.
He further noted that, "a lot of teachers who have children to prepare for school and they will have to dig deep to find additional funding to prepare their children for school, as well as themselves" .
Schools are scheduled to reopen on January 3, 2022 in the face to face format.
Robinson expressed concern regarding the education system as teachers with "tremendous experience in teaching are no longer a part of the teaching service because of the government's COVID-19 vaccine policy.
"And to have that experience out of the classroom, especially at this time, it's a critical factor that we need to be concerned about. The parents have to be concerned, the students, the management of schools because we have a lot of people now who are replacing these experienced teachers", he said.
"Not many of them have the training in teaching in terms of the pedagogical skills. They may have the content, yes, because some of them are people coming from universities. Some of them are people who just left the Community College. But when it comes to the art of teaching the pedagogical skills which are required in the delivery of education, that is something we must be concerned about."
The government has hired persons, including retired teachers on one month contracts to fill the gaps left by teachers who did not take a vaccine and were therefore served with dismissal letters.
And unions have begun their challenge of the government's policy in the law courts.
Robinson told SEARCHLIGHT this week that January will be the month when submissions from both the claimants and respondents will be made, after which he is hopeful for a hearing in the following month.
"We actually had a hearing but the first respondent wasn't present, which is the Minister of Health so we are awaiting that. So the case has been adjourned to February", he said.
There are a total of nine claimants attached to the application, which is brought against the Minister of Health, Wellness and the Environment, St Clair "Jimmy" Prince; the Public Service Commission; the Commissioner of Police of St Vincent and the Grenadines, Colin John; and the Attorney General, Jaundy Martin.