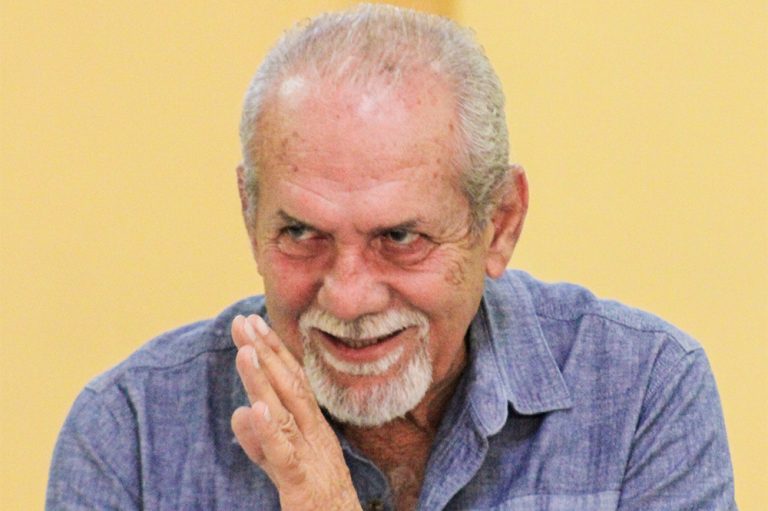 Senator Francis to make another effort to clean up Kingstown
Minister for Local Government Julian Francis, who declared this week that the town has to be cleaned up in 2022, announced the intention to host a competition among vendors where they will design a "suitable" stall.
"Madam Speaker I have been toiling in this matter since 2008; toiling," the Minister said in the House of Assembly on Monday, December 13. 
" I have had consultations – at Victoria Park, I had consultations at the market, I had consultations down at the Campden Park Secondary School, must be about four or five of them. And every time we agreed on something, you go back in the city, same thing," he lamented. 
He said there is an allocation in the 2022 Estimates for building some vending stalls. 
"We have renovated the Customs building up town and that supposed to have 99 stalls. The building in front of the Iron Man going towards the sea, the first one, which used to be called the old Vegetable Market," is supposed to have 76 stalls. 
"And what was the meat market at the back, which originally was the Fisheries, when the Fisheries was being renovated – that should have about 84 stalls," he stated. 
The total number of stalls would be approximately 280, he calculated. 
"…work is 99% complete on these three areas. The only reason why we have not done what we were going to do is because of Covid. The question was being raised, should you be moving persons from an outside situation open air, into an enclosed area, in the early stages of Covid," the Minister reasoned. 
He said this will be discussed and decided upon because "the sidewalks of the city are not getting bigger. You cannot walk in peace on the sidewalks,"he declared.
Francis said that last week he made an initial phone call to a number of businesses engaged in displaying things such as carpets and mannequins outdoors. 
"I mean, it is getting to the stage Madam Speaker where I don't know how, in this day and age I could be having opposition to cleaning up Kingstown. I don't understand it." 
He said the designs for the stalls were done by the
Roads Buildings and General Services Authority (BRAGSA), whose architects are not vendors.
Therefore, "I am going to do a competition among vendors for them to design a suitable stall."
There will be a first, second and third prize as monetary prizes.
 " I think that I am soliciting 100 percent support from this Parliament on this matter, whether you are unvaccinated or vaccinated, support me on it," he said. 
 "We have to clean it up in 2022".