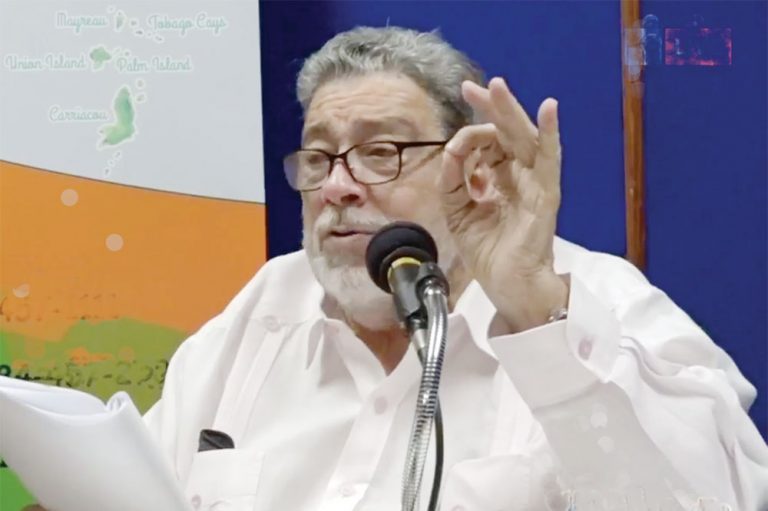 Public Service Commission withdraws termination letters for 12 teachers
At least 12 teachers who received letters stating that they had abandoned their posts have since had these letters rescinded by the Public Service Commission, after presenting proof that they had in fact taken a COVID-19 vaccine. 
"What happened in some cases, outside of people taking the vaccine afterwards, you know that there were cases where persons received letters but who never declared that they were vaccinated. They kept their information because remember some persons said that — I understand one person after the 16th, when they didn't see any salary for them, for himself or herself…they went straight to the Public Service Commission and said 'look, I'm vaccinated, here are my documents'," Prime Minister Dr Ralph Gonsalves said on Sunday while giving an update on the matter on the 'Issues at Hand' programme, on WE-FM. 
Certain public workers, including teachers were given until December 3 to be vaccinated against COVID-19, and failure to do so resulted in them being deemed as having abandoned their posts. 
Gonsalves had also previously indicated that such persons would not be paid for the month of December, regardless of whether they continued to show up to work after the deadline had passed. 
He said on Sunday that he was advised that authorities at the Public Service Commission are willing to exercise a level of discretion to persons who took the jab after December 3, for as long as their posts have not been filled. 
"The chairman of the Public Service Commission informed me, not that he was asking my opinion, he said he understands the central purpose of the law is for persons to be vaccinated and they will use their discretion that if somebody is vaccinated afterwards, and the post is available, and all the circumstances are correct, they will rescind the letter and I have no objection to that approach at all," the Prime Minister said. 
He also said that some teachers who have been deemed as having abandoned their posts have expressed confidence in the Cuban made Abdala vaccine and are willing to be vaccinated if this vaccine is available. 
Gonsalves, who attended an ALBA meeting in Cuba on December 14, returned to St Vincent and the Grenadines (SVG), two days later with a gift of 300 doses of the Cuban made vaccine — enough for 100 persons to be fully inoculated against COVID-19. 
Each person receives three doses in two-week intervals. 
"I said to the Chief Medical Officer, 'please tell me what you want me to order' because there are some other persons who want to take…and those persons are teachers and I've said to them, that they go ahead and take it and write to the Chief Personnel Officer and once your position is not yet filled or even that particular position is filled there but other positions are not filled…I expect the Public Service Commission to take the way forward as it has decided on the earlier cases as I mentioned," the prime minister said on radio. 
According to Gonsalves, more teachers have also received medical exemptions, which means that the actual number of teachers who have been listed as unvaccinated has "diminished significantly by persons who have taken the vaccine, persons who have or about just taken the Abdala", which was being administered as early as last Thursday.