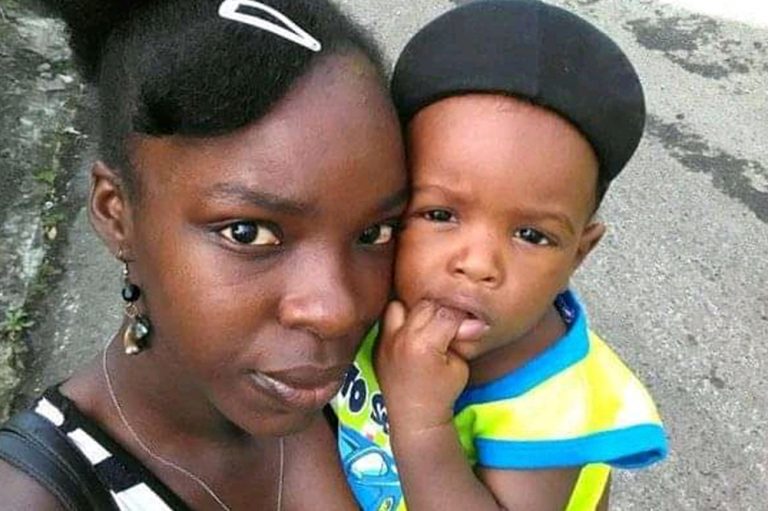 Mom missing four year old son who died tragically
The mother of a four-year-old boy who died tragically on Monday December 13, says she still has a lot of unanswered questions about the death of her only child.  
Four-year-old Kenson Haynes died after a cupboard reportedly fell on him while he was at the Lewis Punnett Home, which has been temporarily relocated to Stoney Grounds.  
Kenson's grandmother and father work at the state-run facility and he was there as his caretakers would normally pick him up from pre-school and take him to their workplace before going home.  
"To be honest I still can't believe the news they giving me about my son's death and it is a mystery I still want to be solved…," Kenson's mother, Tameka Caine told SEARCHLIGHT on Monday.  
She said her son will be buried next month (date not yet decided) and an autopsy report said he died as a result of brain damage.  
"So far I heard the CID (Criminal Investigation Department) investigating the matter but I haven't heard anything from the Ministry (of Health) or the government yet," Tameka said while noting that she thinks the child's father has spoken to his superiors at the Ministry of Health.  
The Lewis Punnett Home is operated by the Ministry of Health and Caine said she hasn't communicated extensively with them but noted that the parliamentary representative for South Windward, Frederick Stephenson passed by her home at Calder a few days ago but she was not there at the time.  
"I went CID last Friday along with his aunt and they said they still investigating to find out more information.  
"It is something about it…and I just can't believe the whole story," stressed Caine who shared that it is hard for her to function normally and she has trouble eating and sleeping since the tragic loss.   
Caine said she and Kenson's father speak about the incident all the time and he is " taking it on and drinking…he's really stressed out," the mom added, noting that she is seeking closure on the matter but deep down she feels as if she is not being told the whole story.  
The mom told SEARCHLIGHT that she misses her only child who turned four in March this year.