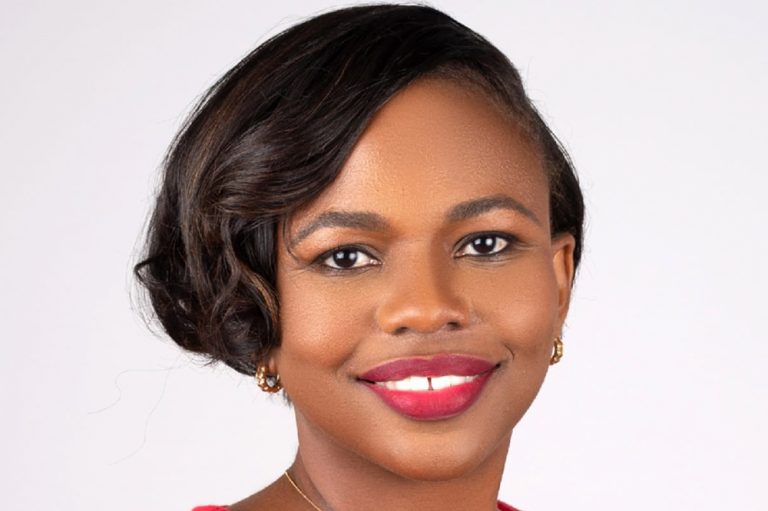 Shafia London becomes first woman to head Barbados' largest beverage company
ONE YEAR after she was appointed Country Manager of St Vincent Brewery Limited (SVB), Shafia London, the first Vincentian to hold that post in the company's 35-year history, has chalked up another first.
London has been named to lead Banks Holdings Limited (BHL) Group of companies as Chief Executive Officer (CEO), and will therefore be the Barbados Country Manager for Anheuser- Busch InBev (AB InBev), the world's largest brewer.
When she takes up duties on January 1, 2022, London will become the first woman to sit at the helm of the Barbadian company in its 60 years of existence, and the first CARICOM national to serve as CEO at BHL since it was taken over by AB InBev. BHL is Barbados's largest beverage conglomerate and one of the country's most successful homegrown manufacturing businesses. AB InBev also holds majority shares in SVB. Prior to being appointed Country Manager at SVB, London held the post of Commercial Manager at BHL in Barbados.
"It is no secret that the road ahead will be challenging. I am certainly looking forward to working with the dedicated and hardworking team to develop the company further with a clear ambition of growth, sustainability and agility, while balancing my obligations as mother, wife and friend.
"Thanks to everyone who has played a pivotal role in my life. I will be back SVG! I am super proud to represent for every little girl and boy from humble beginnings with big dreams. Our journey might be very different but never stop dreaming and believing that anything is possible with hardwork, focus and resilience," London said in a post on her Facebook page on Wednesday, December 15.
In a brief interview with SEARCHLIGHT, London said that her journey as Country Manager at SVB has been "amazing", and that with a hardworking
and committed team, the local brewery has been able to recapture market share, streamline operational processes and increase staff and customer engagement.
She said she had many more goals to accomplish at SVB, including continued growth of market share, engagement of the team and more work on the company's "better world initiatives" which is how responsible they are as corporate citizens in the community.
She however promised to support her replacement "closely" to ensure a smooth transition.
London holds a MBA (with distinction) from the University of the West Indies and a Master of Science degree in Biochemical Engineering from University College London. She also has a Bachelor of Science degree in Biochemistry (Hons) with minors in Human Resource Management and Communication from the University of the West Indies. The 36-year-old is a 2003 St Vincent and the Grenadines National Scholar and was the first female President of the Rotary Club of St Vincent.
She is married to Grenville Williams and they have two sons.