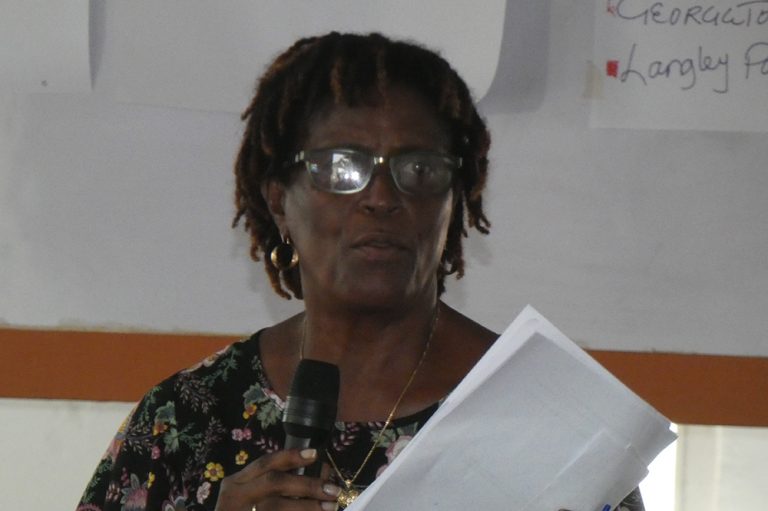 SVG Red Cross celebrates 16 days of activism, tackling Gender Based Violence
The St Vincent and the Grenadines Red Cross Society (SVGRCS), continuing the fight against gender based violence through a global campaign '16 Days of Activism' is hosting the final in a series of activities today, Friday, December 10.
In a release, the SVGRCS said the activity is a public speaking/ debate competition which will be held at the Methodist Church Hall from 6:00p.m. It will engage the participation of five different National Societies from across the region whose representatives will address the topic: 'Gender based violence, a violation of human rights.' The aim is to encourage healthy discussion to identify and create a framework on what more can be done to create intervention and create more awareness to stop Gender Based Violence.
The campaign which is guided under the theme 'Orange the world, End Violence Now' is aimed towards addressing the psychosocial well-being of all survivors, be it gender based, child abuse or child trafficking.
"We are trying to make a difference" says PGI officer within the SVGRCS Glenda Conliffe. She divulged that the organisation's approach to celebrate '16 days of activism' is uniquely geared towards looking at 'three fundamental ideas.':creating the awareness, continuing the educational drive as well as advocating against Gender Based Violence (GBV), and the reporting aspect of every instance of GBV. She emphasised that the campaign has been designed in such a way to highlight the prominence of what is really happening to women and girls, and reiterated that it is an ongoing fight.
In commemorating 16 days of activism which commenced on November 25, the SVGRCS joined forces with the Ministry of National Mobilisation, particularly the Gender Affairs Division to host a series of activities which included a panel discussion on Friday December 3 that highlighted the laws relating to GBV, as well as psychological aspects surrounding GBV discussing how to live a normal life beyond that experience. Other activities included a poetry/ poster competition, various training sessions with survivors, outreach programmes and radio programmes. Moving forward, there are plans to paint a mural in Barrouallie.