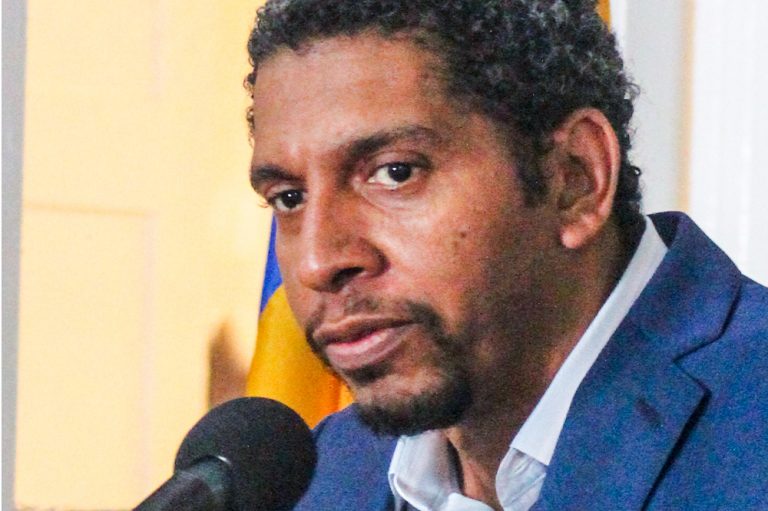 Finance Minister predicting big rise in digital cash payments
Digital wallet systems like Samsung Pay, Google Pay and Apple Pay which preceded the COVID-19 outbreak held a low percentage of market usage when compared to other digital payment set-ups.
But according to recent statistics the pandemic has seen usage of these forms of payment rise by more than 50%, and financial forecasters are predicting an even bigger rise as the pandemic continues.
"In the developed world, pre-COVID, people use digital and mobile wallets and they had 30% of the market…," Minister of Finance Camillo Gonsalves said last week Thursday, December 9 while speaking at the launch of DCash, the Eastern Caribbean Central Bank's (ECCB) digital version of the Eastern Caribbean (EC) currency.
He said young people have more readily adopted the digital wallets as COVID-19 makes people uneasy about handing over credit cards, cash and the like, to make payments.
"…and because of that, Apple Pay and Google Pay and Samsung Pay boomed and they went from 30% to 70% of the market and it is a trend that cannot bypass St. Vincent and the Grenadines…" the finance minister said at the DCash launch held at the Reigate branch of the Bank of St. Vincent and the Grenadines (BOSVG).
The minister, who over the years has underscored the importance of moving towards digital payments said Small Island Developing States (SIDS), need to leverage technology in ways that let you leap frog things that are already becoming obsolete.
And he sees DCash as one way the Eastern Caribbean Currency Union (ECCU) can move towards the digital wallet trend given that globally, people are sceptical about hand to hand transactions.
He said financial statistics show that one is most likely to find a Vincentian with a pocket full of cash walking around than you will find anywhere else in the Organisation of Eastern Caribbean States (OECS).
And he noted that most banks here are comfortable with setting up one Automatic Teller Machine (ATM) making it necessary for people to have to travel long distances to get cash.
"The data show that St. Vincent and the Grenadines is the most cash dependent country in the Eastern Caribbean and the second most dependent cash country in CARICOM."
The Minister said he is hoping that with the launch of DCash, the country moves towards the right level of digital penetration as this is important for the development of the financial sector.
Gonsalves said one of the ways that the COVID-19 pandemic has changed life is by reducing person to person contact.
"And COVID-19 didn't start new trends so much so as it accelerated existing trends, and you see it in education where now you have this distance education and tablets…you see it in the medical profession and the lines out of every building even at this bank…and you see it at the point of sale in commerce…"
He pointed out that digital wallet apps are now the norm and persons are using their mobile phones to pay for things.
Making reference to when, what he termed 'the mobile phone revolution' came to SVG, fixed line telephone penetration here was less than 20%; then cell phones were introduced and suddenly, "you leap frog the fixed line phone and people who never had a fixed line now had a Digicel phone and a LIME phone…and the same type of revolution can happen with DCash,' Gonsalves said.
He commented that in two years, he does not want to be berating the banking community about how many ATMs are in the country or talking about credit card fees and transactions because the technology with DCash has provided a quicker, faster, cheaper and safer alternative to those technologies that are becoming obsolete.
DCash is a mobile application that allows a buyer to transfer funds digitally to a seller once both entities have a DCash wallet. Persons wishing to obtain a DCash wallet can download the mobile application for both android and Apple devices and follow the set-up procedure. An email address is required.
The DCash wallet can be topped up at BOSVG or participating DCash merchants.
Gonsalves said, "It is less likely to be stolen, less likely to be misappropriated, and "it is connected to you and to your password and to your account securely."
He said the only pitfall with DCash is if people do not sign up for it.