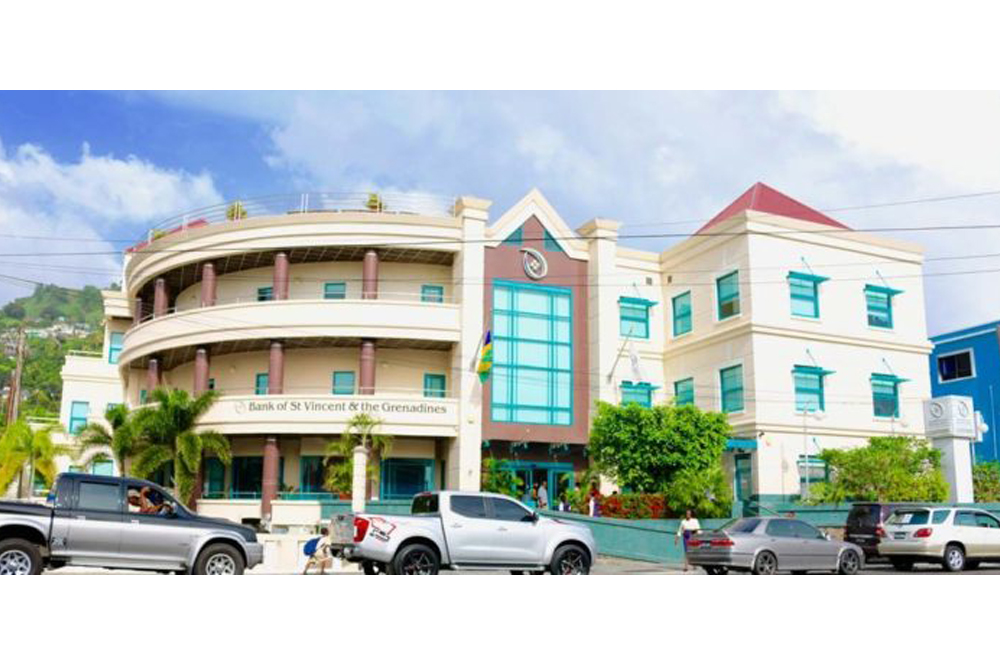 BOSVG spends millions to boost IT resilience
Many customers are fearful of the cyber risk attached to digital banking solutions so it is important for banks to invest in infrastructure that protect their platforms.  
With this in mind, Managing Director of Bank of St. Vincent and the Grenadines (BOSVG) Derry Williams said his institution has invested significantly in this area. 
"Managing cyber risks…this is one of the key issue that a lot of customers are fearful of when it comes to digital solutions and we have had to invest significantly in building out a framework both internally and with external partners to build that resilience in terms of mitigating the risk of cyber security," Williams said last Thursday.
He was speaking at the BOSVG's local launch of DCash (the Eastern Caribbean Central Bank's digital version of the Eastern Caribbean dollar), during a ceremony at the bank's headquarters at Reigate, Granby Street, Kingstown.  
"We have seen on the onset of COVID, when the fraudsters knew that institutions, the vulnerabilities were going to open because the institutions were going to go on work from home processes and so on… 
"We have seen in a matter of weeks from May of 2020, a spike in cyber-attacks coming into our firewalls and we have seen them coming from new regions, places in the world that you never saw them," Williams said.  
He noted that BOSVG has ramped up significantly, and built out their firewalls, putting in additional capabilities…"to make sure…and that investment was costly but is significant enough to the extent now that …people can operate on these platforms knowing that their funds are safe.  
"Not safe just in terms of the funds being in their bank accounts, but safe also in terms of the delivery of those funds," Williams stressed.  
He said a lot of the capabilities that people can see in DCash and will see in all the other payment solutions that will be released over the next couple of months, have real time safe settlement of funds moving from one person to the other.  
"So that journey in terms of that investment has led us in the last couple of weeks to be able to transition over 7000 of our customers who have been on our old online banking platform that we have had since 2006.  
"We have now transitioned over to a very new and exciting online banking platform which then gives our customers the capabilities to make other digital payments including electronic fund transfers (EFTs), peer to peer payments."  
Additionally, the managing director said BOSVG has spent at least EC$10 million since 2018 from their Information Technology (IT) budget, an average of EC$2.5 million a year.  
The money was spent as a focus has been placed on rebuilding the bank's internal infrastructure.
 
Williams said that since 2018, they were focused not only on reducing the amount of physical cash used here but also on building resilience.  
"Our strategic plan from 2018 to 2020 was really focused on building our internal infrastructure, not just to build resilience but also to build capabilities and, naturally, overtime to build competencies among our employees so that we can move very seamlessly into the future."  
It was noted that central to the money being spent on IT is the issue of building disaster recovery and business continuity capabilities. 
"We know that we are living in a disaster zone. Clearly even if our systems go down during a hurricane or any reason during any part of the year, our customers' expectations is that we must be up and running," Williams said while noting that while persons may tolerate some down time, the bank must invest in the type of infrastructure that facilitates a quick response.