Posted on
Pastor says he cried on hearing PM's response to statement from churches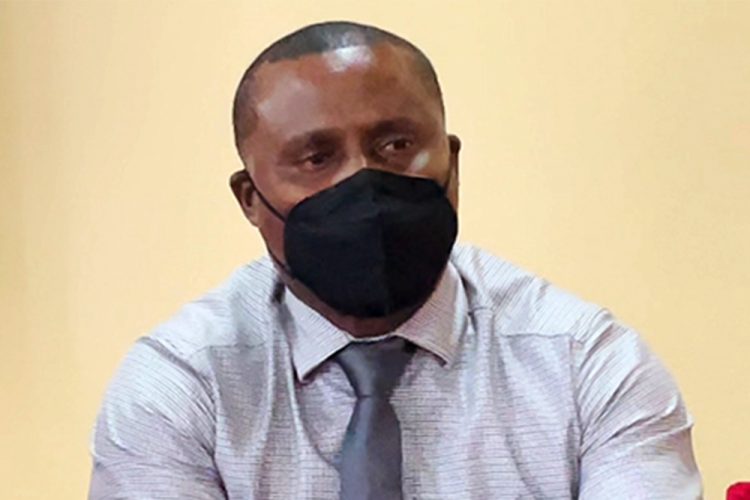 Mercy and compassion is needed in this time as public workers are faced with the choice to vaccinate or lose their jobs if they do not take a COVID-19 vaccine. 
"Be compassionate, be merciful," Pastor Kelron Harry, the Superintendent of the Nazarene Church of the Windward Islands said during a press conference on Monday afternoon.
"We are seeing, or following along lines that [aren't] Christ like and just repeating things and not really thinking about the individuals affected and I would beg you today, if we are a nation who is Christian in essence, I believe we are to act as Christ would have us act." 
The press conference was jointly hosted by the St Vincent and the Grenadines Teachers Union(SVGTU),the Police Welfare Association and Rise Hairouna which continue to express their disapproval of the recently implemented SR&O, #28 of 2021which requires certain workers to become vaccinated against COVID-19 in order to continue working in their respective posts. 
The SR&O officially came into effect last Friday, November 19 and workers have just a few days left before they are considered to have abandoned their posts. At that point, they will not be eligible for any accrued benefits. 
Harry, who was present at this week's press conference called on all Vincentians to show compassion and not to be divided by the labels of being vaccinated or unvaccinated. 
He also read in its entirety, a statement from a coalition of local churches, which indicated the churches' position against mandatory vaccination. 
Prime Minister Dr Ralph Gonsalves, speaking on radio recently, likened the statement to something that would have been issued by the Taliban. 
The pastor said he was emotional, after hearing the comparison, saying that, "I cried because the response to it…it was strange…it hurt me because this has too much love and concern and compassion…" 
"I believe that this speaks [to] my heart and I want to pray that there will be a great turning around; that our nation that is in a great cul-de-sac, that God will make a way that we can all move forward together, not with one side squeezed and pressured and another liberated. May we all be free," the pastor said.