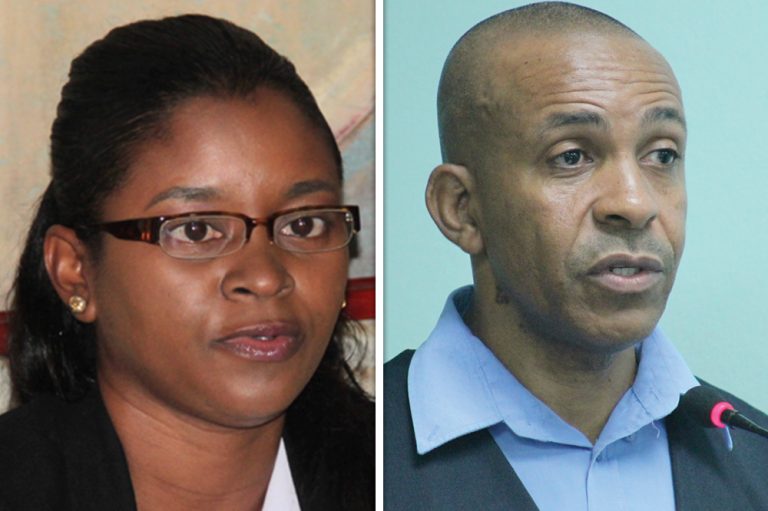 MOH to digitize its COVID-19 database
THE MINISTRY of Health Wellness and the Environment is on a drive to digitize its COVID-19 database and ensure the security of the new digital vaccination card.
However, some persons who say they were fully vaccinated and had gone to the Community Nursing Services Division to have their vaccination cards changed were apparently informed by personnel there that their information could not be found in the Ministry's database. Those persons were seeking to have the original vaccination cards replaced by the newer digitized ones.
A freelance reporter and photographer said he was one of those so informed when he presented his national ID and COVID-19 vaccination certificate to an official in the team conducting a weekly vaccine outreach in the car park alongside the Ministry's offices in Kingstown on Friday November 12.
He related being told that there was no information about him in the database, mirroring what five other persons had told him.
Permanent Secretary in the Ministry of Health Cuthbert Knights, on Friday evening said he was not aware that there were persons whose vaccination status was not in the Ministry's database.
He explained that the laptops issued to nurses administering the vaccines is to ensure that the transfer of information is done in real-time, and that the information could be readily available to verify the status of the vaccinated persons.
On Monday November 15, Knights further said that the ministry's drive is to not just digitize the database, but to ensure that the digital vaccination card which is being demanded of travelers by many countries is as secure as possible.
Health Information Services Co-coordinator in the Ministry of Health, Wellness, and the Environment Lisa Llewellyn-Sprott explained that their "interaction with persons will be the ones presenting the evidence that they have been vaccinated", and "If information is not in the Sivisoft/SDX application, we will simply enter it. We wouldn't say that there's no information in the database".
She said further that they "are using several methods to capture vaccination into the application, namely: the use of original vaccination cards, data from the centralized email and data from the original master list".
They have been requesting that persons present a photo identification as information such as the spelling of a name may have been incorrectly captured on a vaccine card.
The ministry began digitization of vaccine cards last month and individuals can send an email to: [email protected]; however, Llewellyn-Sprott said going forward, digitized cards may be obtained at any vaccination center;the provision of a photo ID is required for proper verification.
"When we talk about the security of this whole digital certification process for anyone to enter into our system they must have a username and password. Access control is very much a key component," Llewellyn- Sprott added. As of Wednesday November 10, 2021, travelers to the USA must present a digital vaccination certificate, which the Ministry of Health, Wellness, and the Environment expects to become a universal demand.
As a result, steps are being taken in anticipation of this global demand; but a digital vaccination certificate is available to all persons who have been vaccinated, not only for those who have to travel.