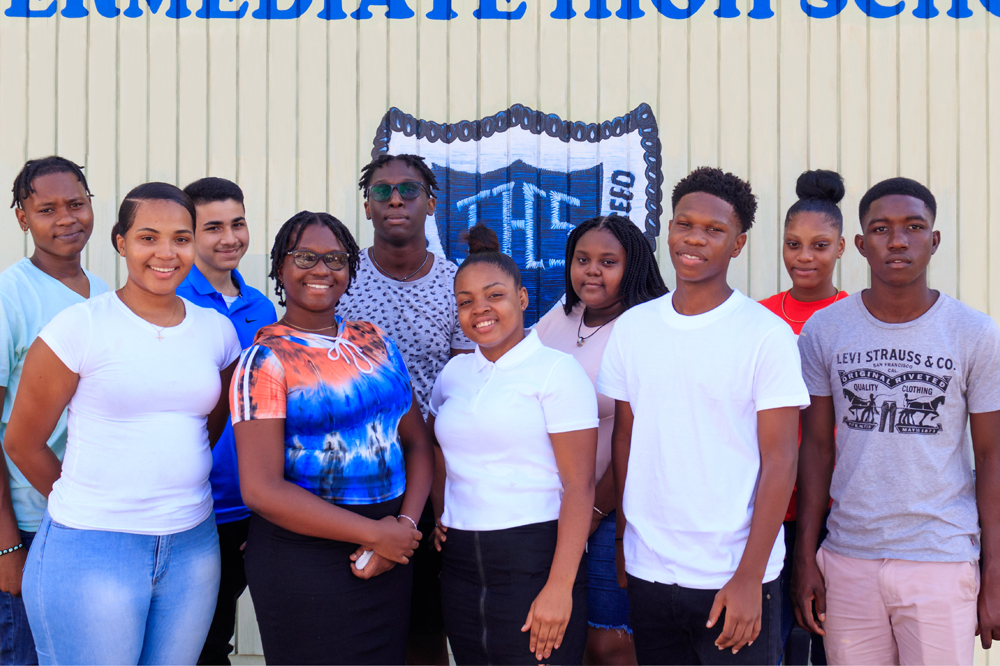 Intermediate High celebrates improved results at CSEC
The Intermediate High School (IHS) is celebrating the results of its students at the 2020 CSEC examinations which were released in St Vincent and the Grenadines (SVG) last month.
In a release, the school said 44 candidates were registered but 40 sat the exams, of which 24 were males. Approximately 75.94% of the subject entries were awarded Grades I to III (the corresponding figure in 2019 was 73.09%). This year, 22.68% of the passes were at Grade I level, 24.74% were at Grade II and 28.52% at Grade III. Last year's figures were 14.21% at Grade I, 26.90% at Grade II and 31.98% at Grade III.
Five students had outstanding performances in this year's exam. Kyla Thomas sat eight subjects and obtained 5 grade ones and 3 grade twos.
Ronesha Debique and Latisha Warren sat eight subjects and obtained 4 grade ones and 4 grade twos. Zorana Saunders sat eight subjects and obtained 5 grade ones, 2 grade twos and 1 grade three. Jay-Anna Gibbs sat seven subjects and obtained 4 grade ones and 3 grade twos.
Additionally, there were seven other students who obtained 100% passes in their respective subjects. They are: Brittney David, Zoran Free, Sheresia Isaacs, Jahieam Samuel, Ryan Ellis and Matthew Joachim.
This year, the Caribbean Examinations Council (CXC) had to modify its strategy for examinations in SVG due to the effects of the COVID-19 pandemic and the eruptions of La Soufriere volcano. Following consultation with regional governments and other key stakeholders from across the region, it was agreed in May 2021 to delay the sitting of the regional examinations to allow more time for candidates to prepare for their exams which commenced in July/August.
The preliminary CSEC results were released in SVG on October 29.
The new principal of the Intermediate High School , Mona Green has extended congratulation to all students and gratitude to immediate past principal Elspeth Adams and staff on a job well done on supporting, encouraging and guiding the students.