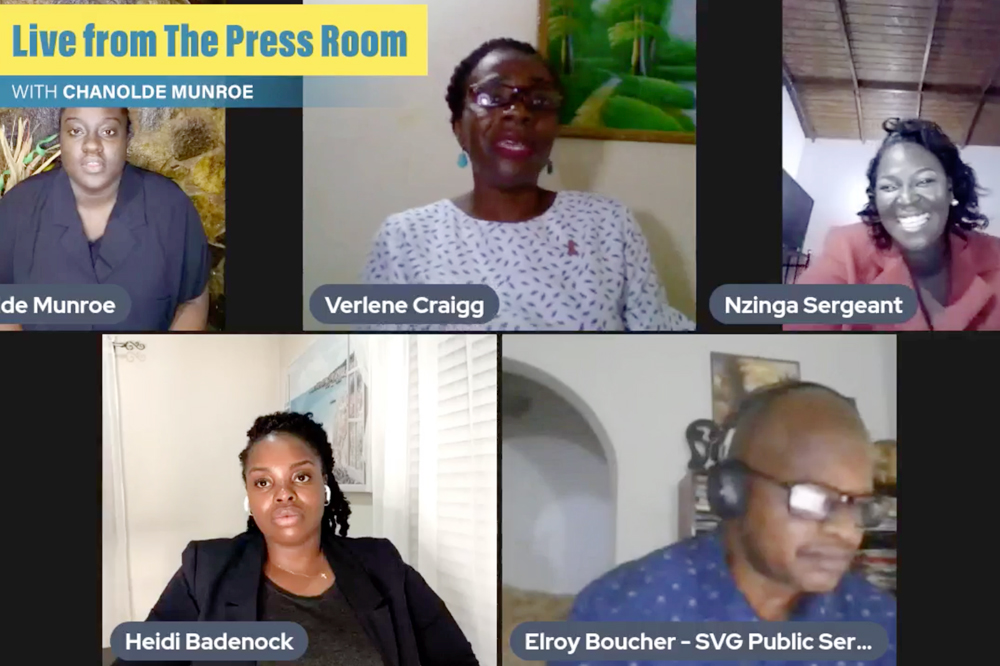 Searchlight launches 'The Press Room'
THE DEBUT EPISODE of The Press Room has attracted more than 7000 views since airing last Wednesday.
The one-hour programme, which is produced by Interactive Media Limited and hosted by journalist Chanolde Munroe, broadcast live for the first time on November 3 with a discussion on the implications for workers of SR& O No 28 of 2021, which was Gazetted on October 19, 2021.
The discussion also featured a segment on this country's return to face to face classes.
Lawyer, Heidi Badenock; Public Service Union president, Elroy Boucher; and teachers, Nzinga Sergeant and Verlene Craigg were guests on this premiere episode.
The new online discussion programme will air every Wednesday at 8:00p.m on SEARCHLIGHT's Facebook page.
Clare Keizer, the Chief Executive Officer of IML said the intention of this new show is to provide an avenue "through which we could hear directly from the people about the issues affecting them and how they see their role in bringing about positive change".
The next episode of The Press Room will air tomorrow at 8:00p.m, where the discussion will be around the issue of praedial larceny.
Persons directly affected by praedial larceny will share their experiences on tomorrow's episode that will also have representatives from the Royal St Vincent and the Grenadines Police force and the Ministry of Agriculture.
Viewers are invited to interact and share their views on the topics being discussed.