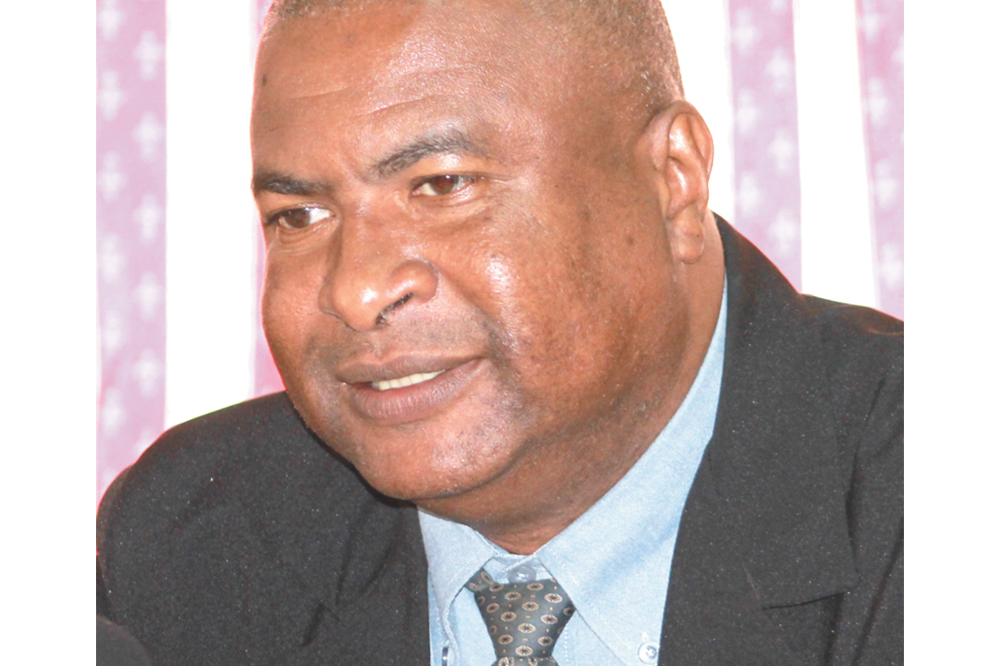 SVGTU head warns of increase in unemployment rate
President of the St Vincent and the Grenadines Teacher (SVGTU),Oswald Robinson believes that the government's mandatory COVID-19 vaccination policy will create a crisis that will increase the rate of unemployment locally. 
"….We have divided our country politically and now we are dividing our people vaccinated against unvaccinated and then we are dividing the legal profession. We are dividing the medical profession and we are dividing the churches. And that is the crisis. People are losing their jobs," Robinson said at a press conference on Tuesday. 
Come November 19, the Public Health (Public Bodies Special Measures) Rules, 2021 will come into force, meaning that certain categories of workers will be required to prove that they have received at least one dose of a COVID-19 vaccine. 
Failure to do so will result in workers not being allowed to enter their respective workplaces, and treated as being absent from duty without leave. 
The SR&O also states that if an employee is "absent from duty without leave for a continuous period of 10 working days, unless declared otherwise by the [Public Service Commission], shall be deemed to have resigned his office and thereupon the office becomes vacant and officer ceases to be an officer". 
Robinson said: "So, if everybody now who does not take a vaccine, you fire them, is that good for the country? You're creating a crisis to have a higher rate of unemployment so you could control the people…because you want poverty to go up and that is so ironic and when you speak, everybody try to demonise you. But this is serious business."
He said members were remaining resolute in their decision to oppose this vaccine mandate and that the Union was prepared to put up "a serious legal challenge" when the time comes. 
Elroy Boucher, president of the Public Service Union (PSU) was also present at this week's press conference. 
He said that when one looks at the figures given in relation to the uptake of vaccines, it is clear that the majority of the public service is against mandatory vaccination. 
The PSU president added that many workers have been traumatised by the decision made by "the minority in Cabinet" to go ahead with approving and gazetting the SR&O that will make COVID-19 vaccination mandatory for several categories of workers. 
"This has had some severe impacts on the mental health of workers, I can tell you that. I know of cases in which officers have already determined that they will be seeking early retirement to exit the public service," Boucher said. "In many cases, very experienced workers, and if you get to that point, in St Vincent especially where you realise jobs are not in abundance, as opposed to the United states where many workers are just leaving their jobs, you know that for a worker to make such a decision here, it means that being forced to take a jab against their will is very traumatic to them." 
Boucher reiterated that the unions are not opposed to mandatory vaccination but are advocating for workers to be given the choice to make that decision freely and without coercion from the government. 
Like the SVGTU, the PSU president also indicated that the SVGTU will take legal action when the time is right. 
And workers are being advised not to resign from their jobs. 
Categories of workers to be affected by the SR&O which comes into effect on November 19, 2021 include all health care employees; permanent secretaries and heads of departments; teachers appointed to public educational institutions, assisted private schools or public schools; ancillary staff employed within public educational institutions or public schools; employees of the St Vincent and the Grenadines Community College; members of the Royal St Vincent and the Grenadines Police Force; staff of Her Majesty's Prisons; public officers within the Passport and Immigration Services Department; public officers within the Customs and Excise Department; public officers within the House of Assembly; public officers within the Environmental Health Division of the Public Health Department; and employees of the Port Authority, employees of the Argyle International Airport Company or persons employed to perform duties at an airport or seaport.