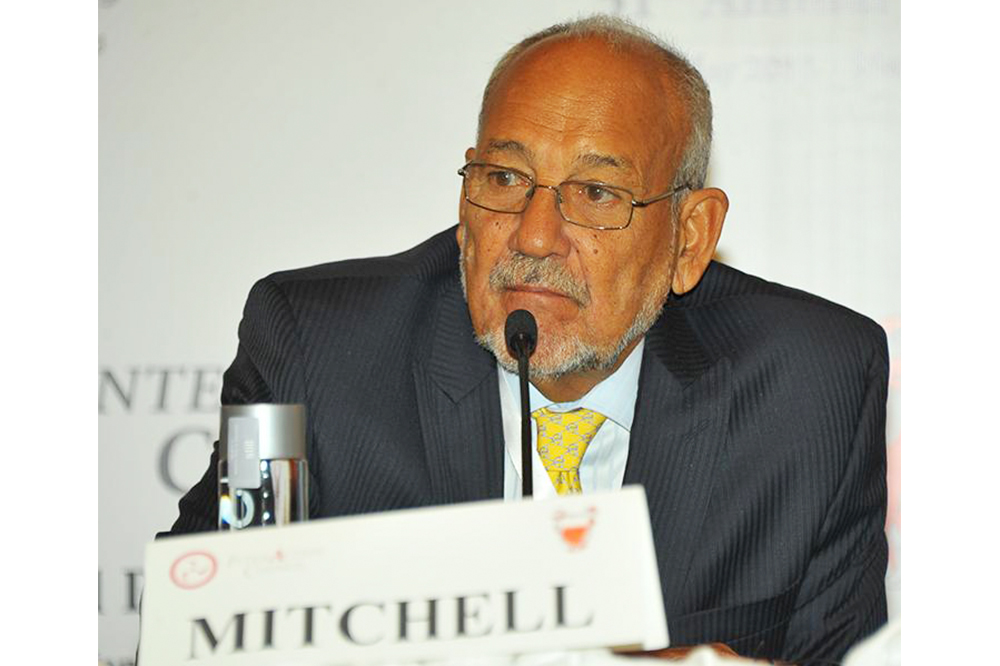 Sir James Mitchell now receiving medical attention in Barbados
Sir James Mitchell, former Prime Minister of St Vincent and the Grenadines(SVG), is receiving medical treatment in Barbados. 
The 90 year old former leader was flown out on Wednesday afternoon after being warded at the Milton Cato Memorial Hospital(MCMH) since Saturday, October 30.
He is battling multiple symptoms including infection, kidney failure, gallstones and an enlarged prostate. He was further confirmed to have Dengue Hemorrhagic Fever, and that is thought to be causing some of his health issues. 
The former Parliamentarian has also been experiencing pain and vomiting recently, and it was an intense bout of vomiting that prompted health professionals to transfer him from the Bequia Hospital to the MCMH on Saturday. 
"…He has lots of praise for the doctors and nurses that have been looking after him and he is very grateful for all the love and support he's getting from people," one of his children, lawyer Louise Mitchell said on Monday, November 1.
"From time to time I go through his phone, and read him all his messages, and he's always happy to hear from people," she disclosed. 
Many Vincentians are taking to social media to wish a speedy recovery to Sir James, who served as Prime Minister of this country from 1984 to 2000, at the head of the New Democratic Party(NDP), which he founded in 1975.