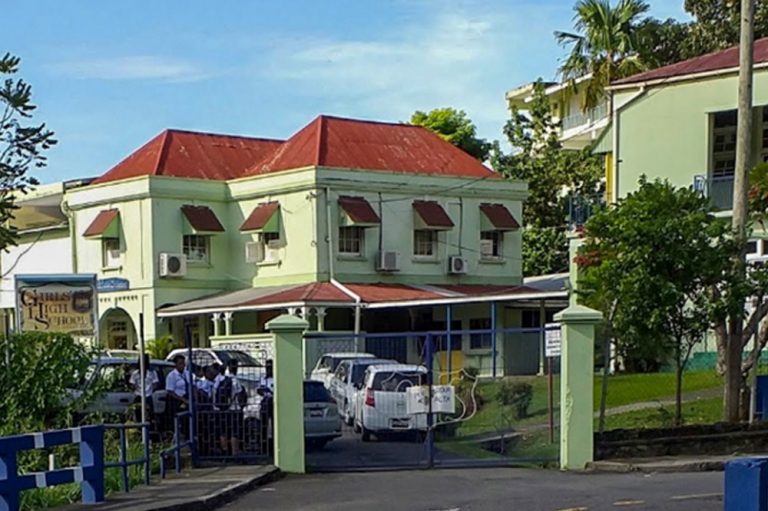 Five schools exceed 90 per cent pass rate for CSEC
The Girls High School (GHS) has once again climbed its way to the top of the ladder with the highest percentage of passes in St Vincent and the Grenadines at this year's sitting of the 2021 CSEC examinations. 
It is a position that the all girls institution has held for at least the last two decades.
 
This year, the GHS recorded a 98.54 per cent overall pass rate, an increase on 2020's figure of 97.88 per cent. 
They are among 11 schools which recorded percentage pass rates of 80 per cent or more this year. 
The Bequia Seventh Day Adventist School had the second highest percentage of passes this year — 94.36 per cent. 
This was followed by Catholic institution, the St Martin's Secondary School, which recorded 94.07 per cent of passes. 
The St Joseph's Convent Kingstown and Thomas Saunders Secondary School also had passes over the 90 per cent mark — 93.90 per cent and 90.49 per cent respectively. 
These schools were followed closely by the St Vincent Grammar School with 89.54 per cent; Bishop's College Kingstown with 89.44 per cent; St Joseph's Convent Marriaqua with 87.50 per cent; North Union Secondary with 86.70 per cent; Mountain View Adventist Academy with 87.17 per cent and St Clair Dacon Secondary with 83.34 per cent. 
A release from the Ministry of Education also noted 13 other schools which obtained creditable pass rates between 60 and 80 per cent.
 
"The Ministry of Education congratulates all students and extends gratitude to the Principals, teachers and staff at all schools for their support of the students. We are cognisant of the fact that outcomes in education are measured, not only in quantitative terms, but also in qualitative terms; therefore, the value added to the lives of all of the students, the top performers as well as those whose performance can be improved, is greatly appreciated," the release said.