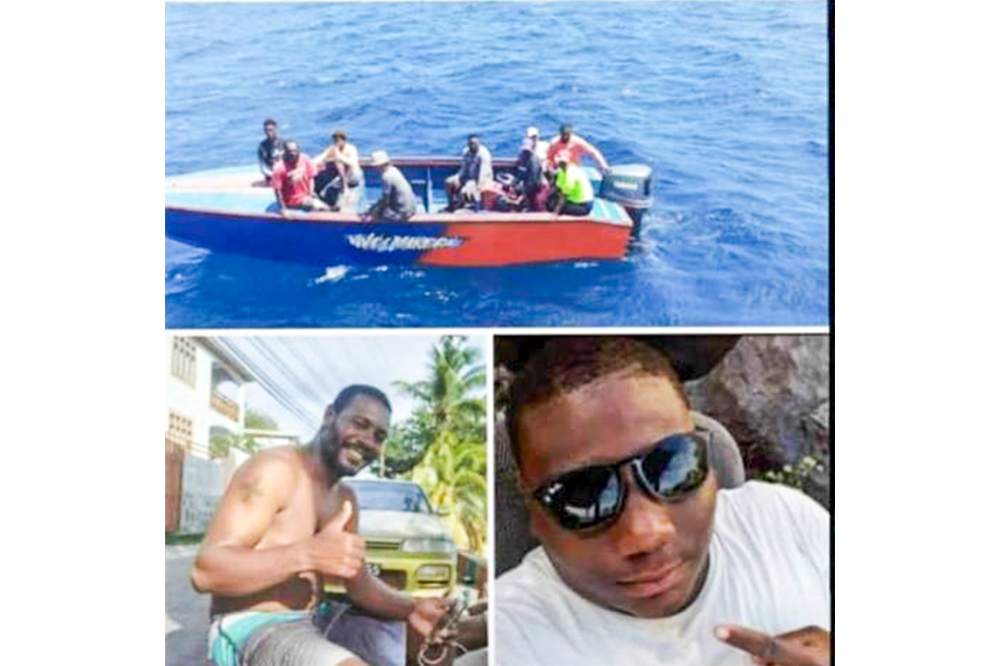 'Way Maker" and crew rescued off St Lucia
A VESSEL 'WAY MAKER' and its two man crew which went missing a few days ago were rescued in the waters off St Lucia on Saturday, October 30.
According to the St Vincent and the Grenadines(SVG) Coastguard, the vessel was reported missing on Thursday, October 28 A family member informed them that Allister Kydd and Kannie Michael were supposed to arrive in St Lucia at one o'clock but had not done so by late evening.
Following this report, the Coast Guard initiated searches, and sent out alerts to the neighbouring countries.
The St Lucia Coastguard has provided information that on Saturday, October 30, a French aircraft spotted the 'Way Maker' at around 18:51 and this information was relayed to motor vessel 'Daniel' which provided assistance.
Up until press time, the two crew members were said to be still in St Lucia.
Many persons have been concerned about the well being of the popular guys, one of these being Khari Dougan, who is a friend to one of the men and owns a speedboat tour company.
He had posted to social media hoping for their safe return.
Dougan related yesterday, November 1, that he understands that the two were carrying conch to St Lucia. They had run out of fuel, he said, and noted that conditions with the presence of the Sahara dust were difficult especially for seafarers without GPS (Global Positioning System).
"I'm just relieved. We hoped that something worse didn't happen and you know there's a lot of things that can happen out there on the sea. So the fact that it was only out of gas and they were just 40 miles" off St Lucia, "it's great. And so we're very happy everybody's back. They're pretty well known guys in the community," he stated.