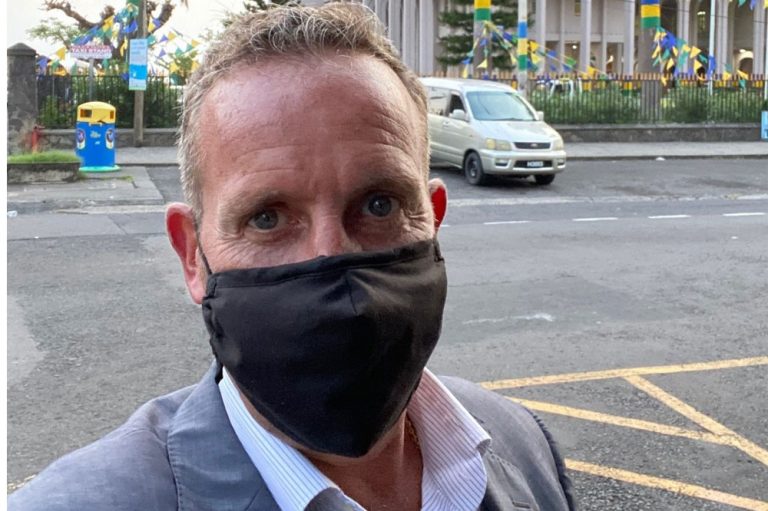 US to conduct body guard training for local police
Members of the Royal St Vincent and the Grenadines Police Force will soon engage in training that will augment their skills and make them more efficient at body-guarding.
This one-week training, along with a few other elements aimed at strengthening security locally, will be facilitated by the US Embassy in Bridgetown, Barbados.
Peter Kolshorn, the regional security officer at the Embassy visited St Vincent and the Grenadines (SVG), recently to hold meetings with Commissioner of Police Colin John, as well as officials from the Immigration Department.
Kolshorn, in an interview with SEARCHLIGHT this week, revealed that one of the training sessions set up is for Close Protection Training, essentially for persons conducting bodyguard duties.
"Basically, it's a training course for sort of VIP protection for the Prime Minister detail or other select police officers, [who] will get this training," the US Embassy official explained.
He noted that this training session was set to take place prior to the onset of the COVID-19 pandemic but had to be put on hold.
However, a timeframe is yet to be determined for when it will take place.
But the Embassy's regional security officer said he is hoping that it will take place before the end of 2021.
And it will likely include some physical aspects, as well as classroom sessions on the "philosophy of protection and some of the tactics that are used".
SVG has witnessed several protests in recent months over a list of identified issues; the most recent being against the government's COVID-19 vaccination policy.
On August 5, Prime Minister Dr Ralph Gonsalves sustained a head wound while trying to make his way back to the Parliament building on foot, through a crowd of protesters.
"We want to be able to help the police in St Vincent with training on crowd control, training which has sort of been an issue," Kolshorn told SEARCHLIGHT, adding that several countries in the Caribbean, including Barbados, Antigua and Barbuda, and St Martin, also experienced large scale protests back in August.
Kolshorn noted that police in the region are interested in improving their techniques on how to deal with large crowds, and also updating their equipment.
"Dealing with large crowds can be very difficult for police if they're not trained, because the situation could become very heated, people might be yelling things at you and if you do the wrong thing, you could actually incite more violence. So you have to be very disciplined," he said.
The US official also spoke about other training sessions that have been carried out previously on the prevention and detection of fraud.
This training is also for police and immigration officers.
"There's two more classes that we're looking to hold over this winter, hopefully, one before…the end of 2021 and the other one in the first few months of 2022," Kolshorn said.