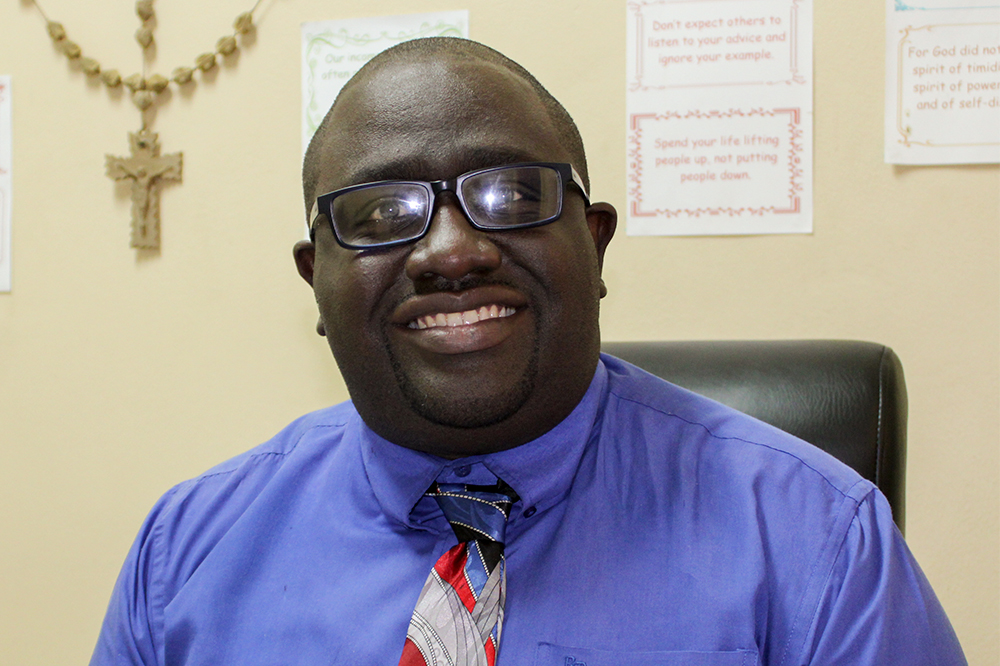 Principal of St Martin's Secondary urges teachers, students to get vaccinated
The St Martin's Secondary School (SMSS), is among several schools in St Vincent and the Grenadines (SVG),that boast a more than 90 per cent vaccination rate among members of staff. 
Yohance Gibson, principal of the Catholic institution was speaking on radio last Sunday when he revealed that over 95 per cent of his staff has been fully vaccinated against COVID-19. 
"I wouldn't say that I did anything specifically. I think I'm just fortunate to have a staff who is open minded, who is intelligent, who followed the science, who did all the research and of course, in passing you would hear conversations or discussions about the whole move towards vaccination. So thankfully, we have that high number of staff fully vaccinated — not just partially but fully vaccinated…," Gibson said. 
Speaking about his own experience taking a COVID-19 vaccine, the principal said he was the first member of the school staff and among the first group of Vincentians to take the jab in February 2021. 
He has since received his second dose and a booster shot. 
"I want to encourage all teachers and students as well who are over 12 years old to also take their vaccines," Gibson said. 
Most schools resumed classes on October 4 via the online teaching and learning format. 
This decision will come under review and a decision made by local education officials as to whether school will continue using a blended approach in November. 
"I said to my parents in conversation a few weeks ago when we were looking at the reopening of school; I said your one task, cause now I can move beyond my teachers, but your one task as a parent, before providing education, before providing a house for your child or children to live in when you have gone…is to protect them and to make sure that they are protected," Gibson said on WEFM's Issue at Hand programme.
"…Protection is also making a choice to give my child this vaccine so that if, God forbid, that he contracts or she contracts the COVID-19 virus, that they would be safe, that they are likely to live after…" 
The principal acknowledged that science also indicates that some vaccinated persons have died from COVID-19 infections. 
But he countered by adding that the vast majority of vaccinated persons recover from COVID-19. 
To date, information from health authorities indicate that all COVID-19 related deaths in this country were persons who were unvaccinated. 
"So let us not look at the one or two cases and look more at the vast majority," Gibson said, adding that many parents are coming to the realisation that online teaching and learning is not ideal for their children. 
He also noted that quite a few students at SMSS have also taken a COVID-19 vaccine. 
The AstraZeneca, Sputnik V (Component I and II) and the Pfizer vaccine, which can be administered to children 12 years and older, are all available in St Vincent and the Grenadines presently.