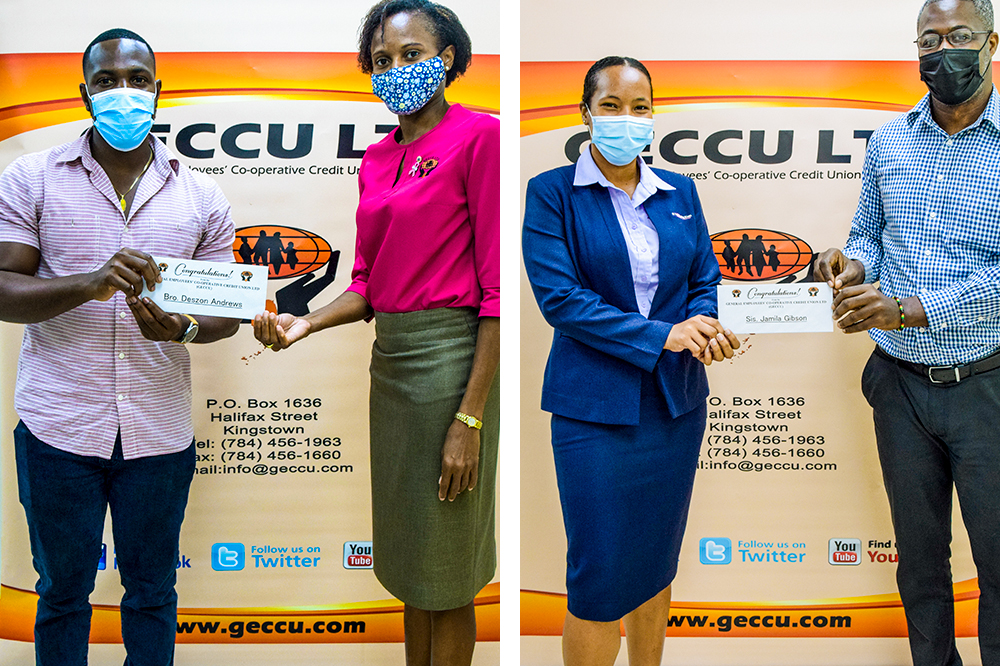 GECCU awards university bursaries to members
Five members of the General Employees' Co-operative Credit Union Limited (GECCU) were awarded bursaries valued at $3,000 each to pursue higher education.
The recipients are Deszon Andrews, Aricia Davis, Emil Dougan, Jamila Gibson and Kwan Stewart. The credit union said the annual bursaries were presented to the recipients at a brief ceremony on Wednesday October 20, 2021.
In his remarks, GECCU's Chief Executive Officer Rohan J. Stowe stated that the award of bursaries and scholarships is a "reflection of GECCU's commitment to its social corporate responsibility."
Stowe said the credit union is not only interested in providing financial services to those who are marginalised but it also is interested "in seeing the communities and their people who are part of the organisation develop and grow." He added that GECCU is excited to be a part of the programme which was established in 2014 and noted that each time these bursaries are granted, the credit union reflects on the contribution it is making to the society.
The CEO encouraged the recipients to remain focused as they have reached this far through discipline. He also pleaded with the awardees to think not only about how they are benefiting from the program but also how they can make a contribution to other persons who might be in a similar situation.
Remarks were also delivered by Cecelia J. Williams, Ronnie Daniel – officials of GECCU; Camille Lakhram – Administrative Officer at the UWI Open Campus and Kay Martin-Jack, Senior Education Officer with responsibility for Secondary Schools.
Dougan, who is currently pursuing a Master's degree, thanked GECCU on behalf of his fellow recipients.
GECCU has disbursed $157,000 in university bursaries over the last seven years. To date, 38 members of the credit union have benefited from the bursary programme.