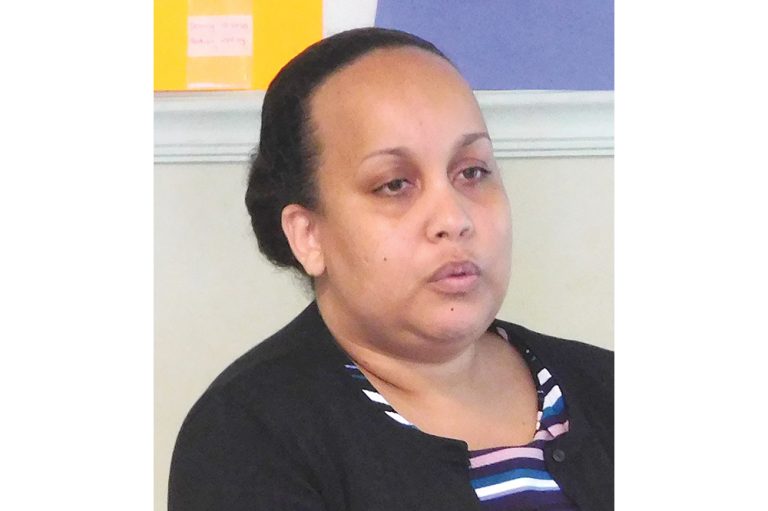 SVG now recording six COVID deaths per week
THIS COUNTRY has been recording on average, six COVID-19 related deaths per week, within the past six weeks.
This is according to the latest situational report from the Ministry of Health.
Epidemiologist, Tamara Bobb said at a press conference on Tuesday that St Vincent and the Grenadines (SVG), had 54 reported deaths relating to COVID-19, as of October 17.
"Before the current spike, we had 12 deaths recorded. Our current spike began in September and up until our last report, we recorded 42 deaths in that period," she said.
Bobb also indicated that the majority of deaths, almost 55 per cent so far, have been women.
Males account for approximately 45.2 per cent of the recorded deaths.
Of the 54 deaths recorded, all have been in unvaccinated persons.
The epidemiologist noted that by age group, "86 per cent of the deaths are in persons 45 years old and over" "…However we have had persons who are younger than 45 years old who have passed away as a result of COVID-19," she said.
Currently, the majority of active cases have been recorded in the Kingstown Health District.
This district, which includes communities in and around Kingstown, account for 29 per cent of the active cases.
The epidemiologist also highlighted three other health districts; Calliaqua, Pembroke and the Northern Grenadines, as also accounting for higher percentages of the active cases.
About 22 per cent of active cases were found in the Calliaqua Health District, which spans from Sion Hill to Stubbs, while 20 per cent have been found in the Pembroke Health District, which includes communities from Lowmans Leeward to Barrouallie.
The Northern Grenadines, which covers Bequia and Mustique, currently account for 11 per cent of the active cases.
Bobb's situational report also indicated that there have been 201 cases of breakthrough infections, that is, people who have been either fully or partially vaccinated against COVID-19.
Of that figure, 15 or 7.5 per cent are imported cases.