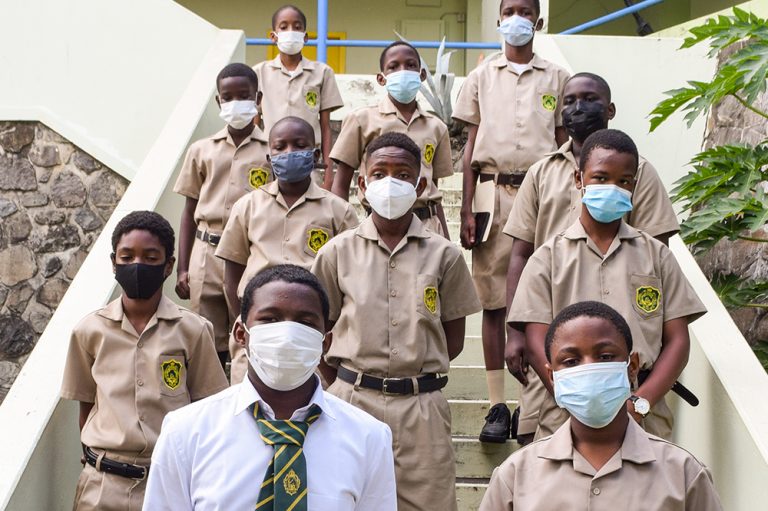 St Vincent Grammar School Alumni Inc launches scholarship programme
THE ST VINCENT Grammar School Alumni Inc. handed over its first set of scholarships and bursaries last Tuesday at the school's compound.
Nine first form students were the scholarship awardees, with three receiving bursaries, a release from the school's Alumini states.
The recipients of scholarships, which are valued at $ 1000 per year for five years are: Algernon King, Rudino Roberts, Denrique Davis, Lemuel Richards, Raj Prescod, Machen Joseph, Kevin Franklyn, Rolanzo Louie and Allique Murray.
King, Roberts and Davis have been specially sponsored. King received the Anonymous Partners scholarship, with Roberts being the recipient of the Cyril and Mildred Richardson scholarship and Davis, the Franklyn Browne scholarship.
Those receiving bursaries are Javier Francis, Baggio Jack and Deonty John, though John is a Form 5 student.
The process of selection was done through direct applications and assistance from a state agency, respective to the needs of the students.
Funding for the scholarships and bursaries came from "old boys" residing here in St Vincent and the Grenadines and overseas.
Earl Bennett, a member of the Scholarship and Bursary Committee, disclosed that the scholarship and bursary undertaking, is one of many plans of the Alumni Inc.
Bennett said they are "looking at assisting the school in other areas".
Accordingly, they will soon be embarking on several fund-raising ventures to finance and maintain the various plans which are in the pipeline.
The St Vincent Grammar School Alumni Inc.'s Board of Directors includes Nikos Dougan, Geoffrey Hadaway and Ronald Marks.