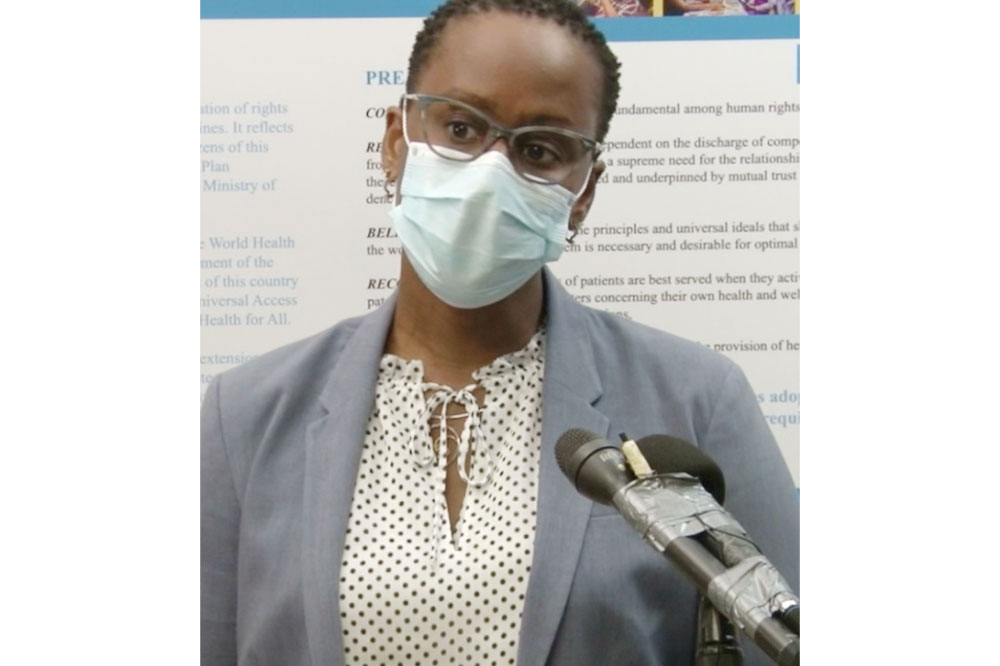 Health authorities recommend COVID vaccine for those who recover from the virus
PERSONS who have tested positive and recovered from COVID-19 are still encouraged to receive a COVID-19 jab, as health authorities advise that it is the surest way to secure any reliable form of immunity.
"We have recorded seven persons in St Vincent and the Grenadines who have been confirmed as having COVID by PCR, twice. A person had COVID in the past, PCR confirmed and again, they turned up now months later and they are again COVID positive," Dr Simone Keizer- Beache, this country's Chief Medical Officer (CMO) disclosed at a press conference this week.
At least three variants; Delta, Gamma and Mu, have been discovered to be circulating among persons who have tested positive for COVID in St Vincent and the Grenadines (SVG).
And the health official noted that those persons who tested positive for the virus a second time were most likely infected again by a new variant.
Keizer-Beache, who was responding to a question at the press conference on Tuesday, said the Ministry of Health does not recognise a person as being immune beyond one month of recovery.
"…Because even though there is research suggesting that some persons have very good immunity, what is also known is that that immunity is not consistent. So that person A may have immunity from an infection that might last six months, and person B might have immunity that might last two months," she said.
The CMO added that at the Ministry of Health, "our position is that that person needs to be vaccinated in order for us to say this person has immunity that we can reliably say exists".
She also said that local health authorities have already commenced giving persons booster shots.
"Persons who have been vaccinated five to six months ago, we are strongly recommending that — especially those who are on the frontlines, our staff, our workers who are out there on the frontlines, we are recommending that they receive a booster shot," Keizer-Beache said.
This is also recommended for older persons, those with co-morbidities and in general, individuals who took their COVID-19 vaccine more than six months ago.