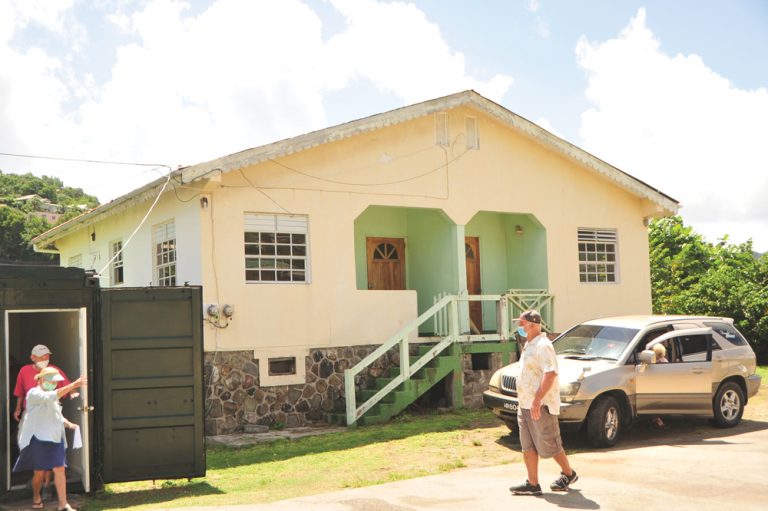 COVID19 isolation facility to be set up in Bequia
THE Ministry of Health is moving to establish a COVID-19 isolation facility in Bequia as St Vincent and the Grenadines (SVG), continues to grapple with increasing numbers of positive COVID cases and deaths.
A decision has been taken by government to retrofit an existing building to accommodate COVID patients.
Deputy Director of Grenadines Affairs Carlos Williams last Tuesday told SEARCHLIGHT that :"The government took the decision to establish an isolation facility on Bequia, because one can never tell what will happen next with this fluid situation."
Minister of Health, Wellness, and the Environment St. Clair Prince confirmed the establishment of the isolation facility, noting that: "We have to keep thinking as far ahead as is possible. We may not need it now, but who knows …what will happen. So the setting up of the isolation facility is one of the measures being taken in advance…"
At a press conference held by the Ministry of Health on Tuesday, it was revealed that the Northern Grenadines Health District, which incorporates Bequia, was one of four with a large percentage of active COVID-19 cases.
There have been at least six COVID-19 related deaths on the island.
Williams asked rhetorically: "Are our people taking this thing seriously?No they are not.
He pointed out that over a seven-day period, Bequia had lost four persons to COVID-19, two of them in less than 24 hours.
"We have all been impacted when it comes to COVID, and have we all been responsible as we should be … the answer is simply no," Williams stated.
"Can better be done by our people … the answer is yes."
Alongside the isolation facility, a flu clinic is also being established, both on the grounds of the Port Elizabeth Hospital.