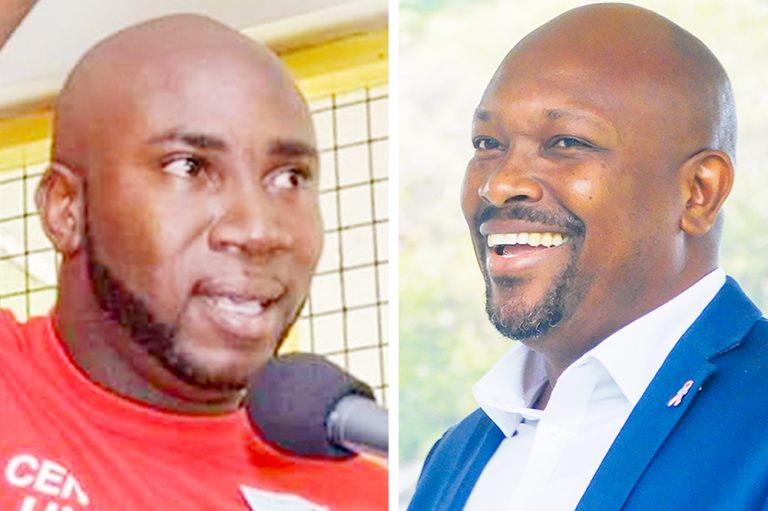 Youth agri-business project launched in SVG
A PROJECT aimed at decreasing youth unemployment, underemployment and poverty, though the development of agri-businesses has been launched in St Vincent and the Grenadines (SVG).
The project, Youth Agri-entrepreneurship for Rural Development, is being facilitated by the Food and Agriculture Organisation (FAO), in collaboration with the local ministries responsible for youth affairs and agriculture.
It was officially launched on Friday, one day ahead of World Food Day, which was celebrated this year under the theme, "Our actions are our future, better production, better nutrition, a better environment and better life".
"The project goal is to contribute to decreasing youth unemployment, underemployment and poverty related to SDG2. It aims to do this by enhancing three areas; production, capacity and competitiveness of young agri-entrepreneurs by having better access to lands, facilities and equipment and skills and seed capital and by enhancing the capacity of project partners to actually deliver and multiply support to these youth groups," Juan Chaez, the lead technical officer at the FAO said at last Friday's virtual launch. 0 Under the Youth department in the Ministry of National Mobilisation, three community youth groups were fostered with the aim of generating incomes from farming and agro-processing ventures.
These are Chateau Pazzion from Chateaubelair, Youth in Agriculture Multipurpose Co-operative (YAMCO) in Biabou, and the Innovative Youth in Agribusiness Multipurpose (IYAMCO) in Layou.
Chaez noted that the analysis leading to the design of the project identified several challenges with regard to these groups.
These weaknesses have been identified to include weak business capacity; weak crop production capacity; lack of access to irrigation; short-term or no access to lands; inadequacies of facilities used for processing; lack of equipment; and limited financial capacity to contribute to or raise funds.
"By the end of the project, we expect the country to have improved capacity to design policies and mechanisms for access of youth agribusinesses to land facilities and business development tools, young entrepreneurs trained to produce competitive commodities and products and improved capacity of implementation agencies to facilitate upgrading of youth-based farms and agro processing ventures to meet basic market standards," the FAO representative said. Orande Brewster, minister with responsibility for youth also delivered remarks at Friday's launch, during which he expressed pleasure in knowing that rural areas are being served as it relates to youth and their development in agriculture.
He added that his ministry was eager to give its full support to the project.
"Agriculture, as I've heard before from people, it is not one of the upscale professions in our country here, but I have news for some because based on the statistics from some of the local banks here, some of the biggest savers in our banks are involved in agriculture," Brewster said. " I usually take time and mention this to the youth. Being an entrepreneur is not an easy task but it is one that once you're determined and focused to make it work, it will come to fruition."
Minister of agriculture, Saboto Caesar noted that focus must continue to be paid to the role that youth play in the workforce of St Vincent and the Grenadines.
The agriculture minister said he has long realised that in order for this country to develop and move forward, there is need for an exceptional cadre of multitalented and multifaceted youths who are constantly reflecting on enhancing the lives and livelihoods of people in communities.
This, he added, has the potential of generating a domino effect that will not only strengthen the country but also the wider region.
"I want to encourage all the young persons who will benefit from this programme to take it as something that is serious. We are training that cadre that will form the next generation of producers and there are many who have gone before who have left a taboo," Caesar said.
"I want for you to be aware that from the policy standpoint, from this government, we want to ensure that the youth in our country bring to bear, your knowledge and expertise that is cutting edge, as we work towards the commercialisation of food production in our country."