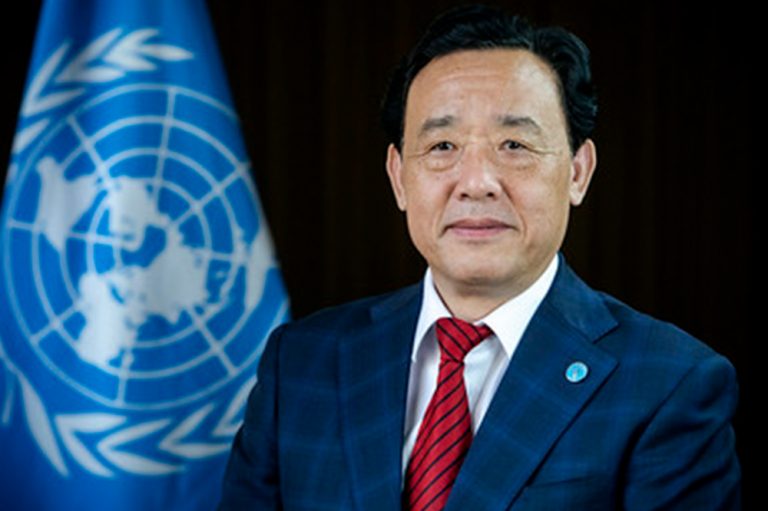 World Food Day 2021 focuses on nutrition, production and the environment
World Food Day is being observed globally on Saturday, October 16, and a series of activities and initiatives are being undertaken over several days at the national level to mark the occasion.
The Ministry of Agriculture, through its World Food Day Committee, and the National Correspondent of the UN Food and Agriculture Organisation (FAO) Dr. Coleen Phillips, are driving the October 15-22 activities whose theme is: "Our actions are our future- Better production, better nutrition, a better environment and a better life".
The range of activities include information dissemination, interviews, and other presentations on both legacy and social media.
Today, October 15, the Youth in Agribusiness Project will be launched which aims to encourage young people to take up agriculture as a viable means of livelihood.
And, on October 16 the scaled back World Food Day programme will include messages from the Minister of Agriculture, Saboto Caesar; Minister of Health, St Clair Prince; as well as the FAO Sub-regional Co-ordinator of the Caribbean Dr. Renata Clarke.
Youths, fisherfolk, livestock and vegetable producers are among those who will be featured in a programme on VC3 titled: "homage to our local producers", and a project done for the Ministry of Health through the FAO in collaboration with the Ministry of Agriculture that seeks to address poor social habit choices, will be highlighted on October 22.
In a message to mark World Food Day, Director-General of the FAO QU Dongyu, had this to say:
"This year's World Food Day finds us at a critical moment. The COVID-19 pandemic remains a global challenge, causing untold losses and hardship. The impacts of the climate crisis are all around us. Crops have gone up in flames. Homes have been washed away. Lives and livelihoods have been thrown into turmoil due to conflict and other humanitarian emergencies. Global food security challenges have not been this severe for years.
"Yet in the midst of this all, there is an encouraging new momentum and energy building as we strive to overhaul the ways in which our food is produced, stored, distributed and consumed. We have started confronting the problems and making the structures more fit for purpose.
"Last month's UN Food Systems Summit convened by the UN Secretary-General, António Guterres, mapped out the broad outlines of how the world needs to move forward to transform agri-food systems.
"The closing maxim of the gathering was: "From New York back to Rome," where the Food and Agriculture Organization (FAO) and sister UN food agencies are based.
"We at FAO have already rolled up our sleeves and got down to the practical tasks of leading the implementation and driving the transformation".
He added that: " Even before COVID-19 shone a spotlight on the vulnerability of the world's agri-food systems, hundreds of millions of people worldwide were afflicted by hunger – and that number has increased in the last year up to 811 million. Despite the world producing sufficient food to feed all of us. This is unimaginable and unacceptable.
"At the same time, 14 percent of the food we produce is lost, and 17 percent is wasted. Combine this with other stressors — such as pests and diseases, natural disasters, loss of biodiversity and habitat destruction, and conflict — and you can see the magnitude of the challenge we face in meeting the world's growing food needs, while simultaneously reducing the environmental and climate impact of our agri-food systems.
"FAO, as the leading agency working on food and agriculture, has developed a toolbox which we are confident can enable us to make an impact on many of these complex systemic problems.
"We have a clear sense of where we are going, framed in the objectives: Better Production, Better Nutrition, a Better Environment and a Better Life. And our work is underpinned by a new Strategic Framework 2022-2031 for the next ten years that defines the concrete actions and inputs needed to make the Four Betters a reality, and leave no one behind…"